By Karin Krisher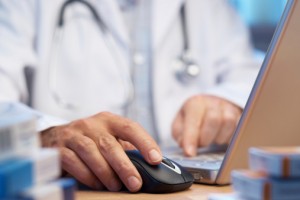 Remember that patient with the back pain whom you helped set up a supplement regimen last week? She gave you four stars. Remember that patient who came in yesterday to get his ears checked right after your wife called and told you the dog was missing? He's giving you just two.
Remember that patient who you could have tomorrow, but won't because they only read the second doctor review? Wait a minute….
Because doctors provide a service that people expect to be comforting and effective, the average person will ask their coworkers or neighbors for a recommendation before choosing a practitioner. In a virtual environment, any information is up for grabs—especially opinion. Reviews of doctors are becoming wildly popular, and you should be prepared for influx or backlash. How?
1. Know the common online doctor review sources. Check them. Often.
Angie's List (a paid service), healthgrades.com, vitals.com, zocdocs.com and rateMDs.com are among the top sites for medical practitioner reviews. Health grades focuses on large data groups, but your name (or practice, or hospital) probably has a spot reserved.
2. When you do see yourself on a site, pay attention.
It's normal to get upset at a bad review. (We're not saying you'll get them, but it's important to be prepared.) But instead of getting upset, make a positive change. Take steps to ensure the patient's concerns are addressed. Of course, this doesn't mean that you should change everything based on one patient's assessment, only that if you see a trend, you adjust accordingly. If ten patients hated your waiting period, it might be time to adjust your hours so you have enough wiggle room to ensure you see people in a timely manner.
3. Prevention is key.
You want good reviews. If you trust a longtime patient, let them in on the virtual review secret. Chances are, they'll take the lead and give you a great review.
If you're not comfortable with that idea, simply talk to them about what you can do to improve your services. Take the good advice. It's important to listen to your patients from the beginning, so bad reviews are few and far between. Remember—the Internet is a constantly evolving archive. While you do have the ability to change your ratings through actual improvement, you also don't have the ability to take back what one ornery patient wrote. Don't let that happen—give good service all the time.
4. Field questions.
If a patient brings up a bad review with you (this assuming he or she chose to ignore it enough to make it to your office) ensure him or her that you're taking steps to improve that aspect of your practice. Then follow through. If a patient asks for the reason for the complaint, it's ok to admit a fault of your own. It's also OK not to. People can generally sense sincerity.
5. There are things you shouldn't do.
Unless the circumstances are dire (e.g. someone insists you used a rusty tool during surgery—and it's a lie) don't subpoena the names of your bad reviewers, stop providing services to people whom you know have given you a poor review, or make your patients sign contracts that say they won't submit a bad review. It's tempting to cover yourself, but it's also unfair.
Opinion-based speech is still speech, regardless of platform. You would not ask your patients to sign a contract that says they will never tell a friend about the quality of your appointments—the Internet is now a space where the same type of interaction occurs. The only real difference is proximity. Further, suing or blacklisting implies you have something to hide—and that, surely, will end up in a review somewhere.
Have you had experience with patients submitting to doctor review sites? What were your results?