By Ashley Watson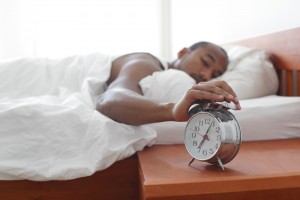 Getting more sleep is one of those goals that many people talk about but rarely achieve, especially given the fast-paced lifestyles in Western cultures. There are many benefits to getting an adequate amount of sleep. Studies show that sleeping for 7 to 8 hours a night can help increase mental focus, reduce stress, and support a more balanced and calm state of mind. While there are other factors involved, such as diet and exercise, getting the right amount of sleep is an essential part of your overall health. Read on to learn about the top five reasons to get more sleep.
1. Memory
According to Harvard Women's Health Watch, memory function is the number one reason to get more sleep. One study concludes, "Sleep helps the brain commit new information to memory through a process called memory consolidation. In studies, people who'd slept after learning a task did better on tests later." Therefore, students who get enough sleep will score well on tests, and it will help them stay focused and on task throughout the day. As we age, memory loss becomes more prevalent, so it's even more important to get plenty of sleep as we get older and to create a regular sleep schedule.
2. Focus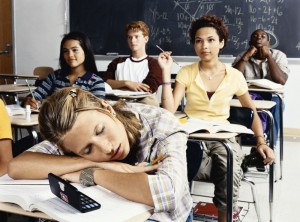 This one is not on Harvard's list, but other studies have shown that getting 8 hours of sleep can help you stay focused and can complete tasks more efficiently. Children and adults with ADD and ADHD should pay particular attention to the amount of sleep they get, even if they are on ADD medication. Going to bed one hour earlier can make a difference.
3. Weight
The Harvard report mentioned above also concludes that the chronic lack of sleep can cause weight gain. As the amount of sleep deprivation adds up, the hormones that affect appetite can become imbalanced, which can cause unhealthy weight gain. In addition, the amount of sleep we get also determines how our bodies will process and store carbohydrates. Getting enough sleep will help maintain a healthy weight through proper carbohydrate utilization.
According to another Harvard Health article, daylight savings time doesn't necessarily mean that you are getting another hour of sleep when the time changes. In fact, it can disrupt circadian rhythms, which means "many people wake up earlier, have more trouble falling asleep, and are more likely to wake up during the night." All of these factor into an unhealthy sleep pattern and sleep deprivation. Most people naturally gain weight in the winter anyway, so the time change only makes it more difficult to maintain a healthy weight. Going to bed at the same time every night, and getting up at the same time will help, but keep in mind that it will take up to a week after the time change to adjust.
4. Mood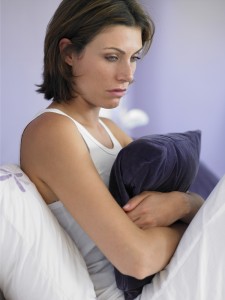 Studies show that for many people, a lack of sleep can result in irritability, impatience, and poor attitude. In addition, if you are too tired to enjoy your day and regular activities, mood levels can plummet. Other studies have linked sleep deprivation to depression and have been shown to worsen the symptoms of certain mood disorders. Taking a supplement with the neurotransmitter serotonin can help with sleep patterns and depression, but you should definitely speak to your doctor about taking a synthetic serotonin. Taking serotonin can adversely affect other medications, specifically SSRIs and other serotonin-increasing supplements, such as St. John's Wort.
5. Safety
While it may seem obvious, it's a good reminder that if you are sleepy throughout the day, you are at risk of falling asleep at the wheel of a car, while operating heavy machinery, and in other potentially dangerous situations. Avoid these situations when possible or try taking a 20-minute nap if you are sleepy during the day.
Lastly, it is important to note that serious sleep disorders have been linked to heart problems, hypertension, increased stress hormones, and it alters immune function, which can lead to a number of health problems. It seems like such a simple solution, but sleep really is your best defense in preventing common health problems.
How much sleep do you get, and how do you ensure you are getting enough sleep? Share your thoughts with us on Facebook.