By Ashley Watson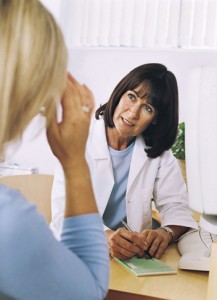 While some patients fully admit that certain health issues are related to poor health choices, changing bad habits is not as straightforward. Adopting a healthier lifestyle and making better choices takes time and patience. And it never hurts to have added support and encouragement from a health care provider.
Whether your patient's goal is to get more sleep, eat a more balanced diet, or to stop smoking, there are methods that can help you give them the support they need. Here are five ways to encourage patients to create a healthier lifestyle and get the results they are looking for.
1. Offer Non-Judgmental Support
This may seem obvious to most doctors; however, it is something that is easily forgotten when you're having a bad day or feel rushed to get to the next patient. Maybe the office is busy, and you're already backed up, but then you skip lunch to catch up on work, which makes you irritable. Or you are stressed about things in your personal life. Under these conditions, it's easy to give advice in a judgmental tone, even if that is not your intention. Try to keep this in mind as you treat patients with chronic conditions who are trying to improve their health with lifestyle choices. They are more likely to respond to empathy than judgment.
2. Help Patients Create Reasonable Goals
Many people who wish to make major lifestyle changes tend to go overboard, especially if they are scared that their current choices are adversely affecting their health. For instance, patients trying to lose weight may choose to have a goal of number of pounds each, but it's important to remind them that they may not see immediate results; however, with the right support, reasonable goals, and by avoiding self-judgment if they don't get immediate results, they can start to drop the pounds more easily.
3. Encourage Open Communication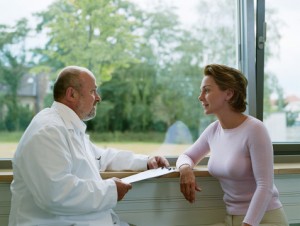 Encourage patients to be honest with themselves and with you about their choices. If they feel comfortable with you, then they are more likely to tell you the truth about their habits. This is another opportunity to show empathy for their situation. Talk with them and be an active listener. Make eye contact, jot down notes, or anything that shows them you truly care about their health. Keep them engaged, and ask questions about what's going on in their lives at the beginning of each visit.
4. Recommend a Specialist When Necessary
There are some patients who may need help from a specialist, such as a nutritionist or therapist. Addictions may also require outside help from support groups. It's important to encourage them to get this help without pressuring them. Only recommend a specialist if you think it is absolutely necessary. Keep in mind that some patients have high deductibles on their health insurance, and they may have to pay for extra services. This could add financial stress, which is counterproductive if the service is not absolutely necessary. Help them find free support groups in the community.
5. Follow Up On Progress
Set up a follow-up appointment to check in on progress. Work with your patient to determine a good schedule for these visits. If they are meeting goals with short intervals, you may need to see them more often. You could also have regular check-ins over the phone during office hours, or ask them to keep a weekly log where they can keep up with their progress. Remind them to bring in the log during their next visit.
Do you, as a doctor or patient, have an experience with making positive lifestyle changes? Find us on Facebook and share your story!