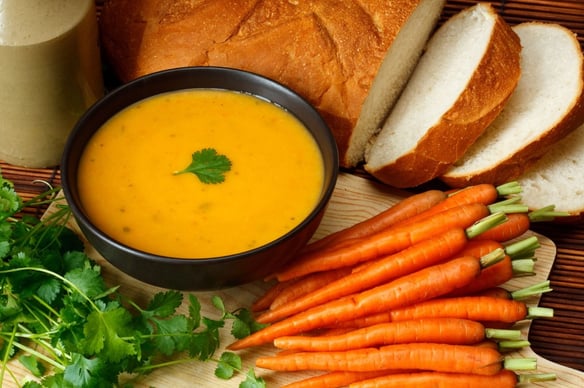 You're done with the holidays and ready for the resolutions, and at this point, you're really just craving a snack that does your body good. Or maybe you're craving a whole meal. Whatever you're in the mood for, incorporating these five winter superfoods into your cooking routine will get your new year started right.
1. Carrots
Boring, right? Carrots. But they aren't just a summer salad staple. This root vegetable features beta carotene which your body converts into vitamin A, an important factor in supporting your immune and lung health. (Those things can be a big deal in the dry, stale air of winter!)
And they don't have to be boring, either. Look for purple, red or orange carrots to make a colorful meal – and don't forget to add a bit of fat to the mix because beta carotene needs to be eaten with fat if you want your body to absorb it.
Try something new with this super yummy soup dish.
2. Salmon
Here in Vermont, we experience quite the lack of vitamin D exposure in the winter. Salmon is actually a dietary source of the coveted "sunshine vitamin." One regular serving could be akin to standing out in the sun for about 10 to 15 minutes.
Try this hearty, warm bacon, leek and roast salmon dish—especially great for entertaining guests this season.
3. Cauliflower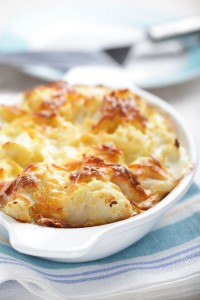 Though it isn't for everyone's taste buds, this cruciferous veggie is a perfect winter substitute for some less healthy starch components of a meal. Cauliflower is rich in vitamin K and the coveted DIM, and acts as a truly versatile addition to your shopping cart. Put a new spin on a winter favorite when you try this cauliflower mac and cheese.
4. Kiwis
Kiwis are higher in vitamin C than the popular winter citrus choice, the orange. Plus, if you're into it, munching on the skin gives you a great source of fiber. Eat every part for the full experience.
Looking for a kiwi recipe? Add in another winter superfood, dark chocolate, and check out these double-superfood pops.
5. Pecans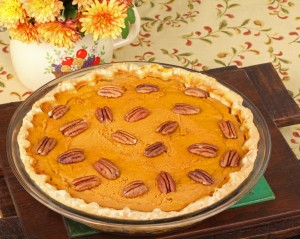 We're nuts about nuts – and not just the taste. They're a great way to get some protein and healthy fat into your snack rotation. Pecans are also rich in omega 6 fatty acids and manganese for added nutrition. Try this vegan pumpkin pecan pie recipe to feel all their goodness plus the warmth of pumpkin!
What's your favorite winter superfood? Share in the comments.
If you want to learn more about beta carotene, vitamin C, manganese, omegas, or the other nutrients featured in this post, check out our products here.