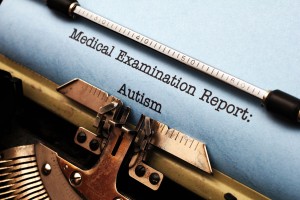 We often talk about Autism in children and about social challenges that accompany the disorder. But have you ever wondered which physical health concerns correlate with Autism in adults? You aren't alone.
As reported by Maureen Salamon, Kaiser Permanente researchers found that, based on a comparison of prevalence of diagnoses among 2,100 adults with an autism spectrum disorder to 21,000 adults without the disorder, those with an Autism diagnosis showed higher rates of mental health issues, including depression and anxiety, as well as higher rates of physical ailments.
The team had examined medical records from 2008-2012. Reporters highlighted the following seven findings on physical health challenges:
Gastrointestinal issues
The gut has long been related to mental health, and elimination diets can be an important piece of a regimen to support behavior. The analysis showed that 47 percent of the adults with Autism experience GI disorders, while only 38% of the adults without the disorder did the same.
Diabetes
Interestingly, though the difference was small, the comparison showed that 6 percent of adults with Autism had diabetes, compared to 4 percent in adults without Autism. Researchers have posited that lifestyle factors might affect these types of physical ailments, such as the selective eating habits of some Autism patients.
Epilepsy
This finding seemed on point with findings in children with Autism. Twelve percent of adults with a diagnosis also have epilepsy, while just 1 percent of the 21,000 adults without Autism do.
High cholesterol, high blood pressure and obesity
Each of these health issues were also more common in adults diagnosed with Autism, at 26 versus 18 percent, 27 versus 19 percent, and 27 percent versus 16 percent, respectively.
Sleep Disorders
Sleep disorders are considered a physical ailment, but they're also often related to mental health. In adults with Autism, they were at 26 percent, while in adults without an Autism diagnosis, they were at 18 percent.
While we can't say for sure what the relationship is between these ailments and Autism (again, lifestyle factors can contribute, as well as different examination techniques, more frequent or thorough doctor's visits, etc.), we do know that there is some relationship.
Many of us are aware of the mental and social challenges associated with Autism, but physical health challenges can often be overlooked. This Autism Awareness Month, keep this info in mind as you discuss the topic among your friends and family.
For more information about Autism and related health challenges, visit http://www.autism-society.org/.