By Ashley Watson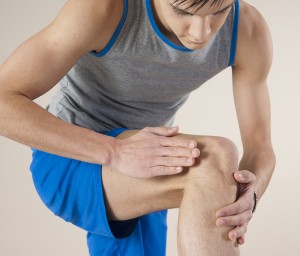 Joint health is important at any age or fitness level because of the many factors that can affect joint health. There are many ways to maintain joint health, including diet, exercise, supplements, and posture. This week's post will cover three easy ways you can help your patients maintain healthy joints. Whether you are a doctor or a patient, part of knowing how to maintain joint health includes understanding the types of joints and how they work.
The human body contains both structural and functional joints, and when discussing joint health and joint supplements, the structural category is usually the one that gets the most attention. Structural joints include fibrous, cartilaginous, and synovial joints. Synovial joints, such as the elbow, hip, knee, wrist, and shoulder, are the most complex type of joint because they are freely movable. These are the types of joints that usually need the most support.
All synovial joints that are differentiated by the cartilage covering the end of the bone and a joint cavity in between the bones that contains a lubricant called synovial fluid. The synovial fluid helps cushion and reinforce the ligaments that hold the bones together at the joint. There are also several types of synovial joints, such as ball-and-socket, hinge, and pivot joints.
Diet
One of the most important ways to maintain joint health is to make sure you have a balanced diet that includes the vitamins and minerals for building strong bones. Try to get the recommended daily amount of the following:
Calcium
Vitamin D (to help absorb the calcium)
Vitamin C
Omega-3 Fatty Acids
Foods that contain calcium include dairy, dark leafy greens, broccoli, and figs. If you have
a dairy intolerance or food allergy, talk to your doctor about taking a calcium supplement and which one is right for you. In case you haven't tried DaVinci® Laboratories' new chocolate-flavored Cocoa HGH powdered drink mix, this product also contains added calcium.
Because the human body cannot make vitamin D, and this vitamin is important in the absorption of calcium, you should also speak with your doctor about getting enough vitamin D. Calcium Citrate Plus by DaVinci® contains 100 IUs of vitamin D3.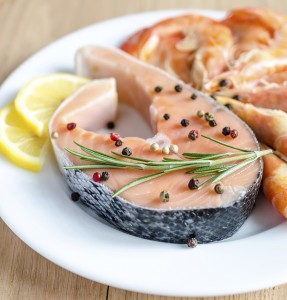 The fatty acid Omega-3 can be found in most types of fish, and certain types of fish are also a good source of calcium. Salmon contains large amounts of both, but if you are concerned about mercury, the oil in fish oil supplements is usually derived from fish that has been tested for mercury. Our Omega 3 HP-D fr contains 900 mg of the Omega-3, EPA, and 660mg of DHA, as well as 1000 IUs of vitamin D3.
Perna® Plus from DaVinci® is another excellent source of fatty acids that contains Perna canaliculus (Perna), which is the name of the edible green-lipped mussel found off the coast of New Zealand. The green-lipped mussel contains the ocean's natural mineral balance similar to that found in the human body. The Glycosaminoglycans (GAG) and Omega-3-fatty acid contents specific to this species of shellfish are part of that balance.* It is a source of fatty acids, vitamins, amino acids, and chelated minerals to offer lubrication for joint cartilage and connective tissues.*
Exercise
As most doctors and health practitioners would agree, exercise is one of the best ways to maintain joint health. When your joints are not being used regularly, they can get stiff and lose mobility. Try taking regular breaks at work to walk around, or request a stand-up desk with the option to sit occasionally. Walking your dog is a great way to get exercise for you and your pet.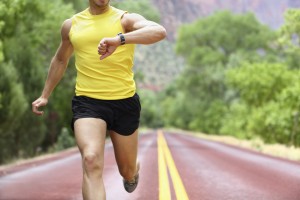 While sitting all day at a computer is not good for joint health, so is high impact exercise. Yoga, cycling, swimming are all low impact forms of exercise that can help maintain joint mobility. Weight training can also help build the muscle and ligaments surrounding the joints to keep the joints strong. Exercise will also help maintain a healthy weight, which can reduce the stress put on the joints by extra pounds.
Posture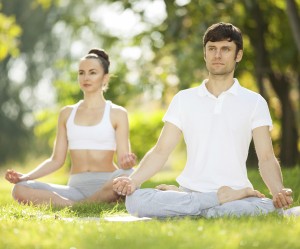 In addition to sitting all day, poor posture is not good for your joints. Make sure you have good posture whether you are standing or sitting up straight. Good posture helps maintain all joints, including the hips and lower back muscles. If you lift heavy objects often, make sure you bend at the knees and lift with your legs to avoid injury and extra stress on the hips and knees.
How do you maintain joint health? Share your comments with us on Facebook.