By Ashley Watson
February is Heart Health Month, and it's never to early to think about preventing cardiovascular disease. A healthy diet and regular exercise are the most common forms of prevention. But for patients looking for extra support, this month is the ideal time to recommend a CoQ10 supplement. Not only does Heart Health month provide an opportunity to discuss cardiovascular health with patients, but DaVinci
®
Laboratories is also featuring our heart health products throughout February.
Increasing Heart Health Awareness
In addition to discussing the benefits of CoQ10 with patients, you can also recommend programs that help people take action for their own health, such as the
28 Days to a Healthy Heart
program for women. According to the CEO of the American Heart Association, Nancy Brown, women are actually more likely to die from heart disease than men. In her recent
blog post
for
Huffpost
, she revealed some startling statistics: "While 1 of every 30 female deaths is from breast cancer, 1 in 3 is from heart disease." Another way to increase heart health awareness is to direct patients to
online resources
and articles that list ways to help prevent heart disease. It's also important to remind patients to make an appointment each year for regular check-ups.
Benefits of CoQ10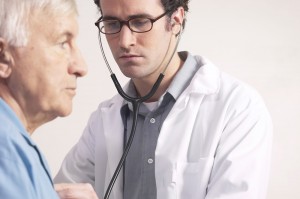 Coenzyme Q10 is an antioxidant substance known for the role it plays in the production of ATP. Formally called Adenosine Triphosphate, ATP is the "energy molecule" that every cell in the body uses to function.* CoQ10 is found in the highest concentrations in the mitochondria of "high energy" organs, such as the heart, liver, brain, muscles, kidneys, and pancreas. It also declines with age, so as you may want to recommend added support in older patients.* Because CoQ10 offers support for increased circulation, physical energy, stamina, detoxification processes, carbohydrate metabolism, and more, it's the perfect supplement to support cardiovascular health.*
Powerful Antioxidant
One of CoQ10's most important supportive qualities is its antioxidant activity.* By supporting free radical neutralization, it supports immune system and heart health.* In addition, the CoQ10 products by DaVinci
®
offer many different delivery systems. CoQ10 is available in capsules, chew melts, chewable tablets, and the orange flavored drink mix,
Spectra Oranges with CoQ10
.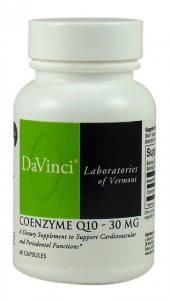 With all the cardiovascular health support one can get from CoQ10, it's worth a conversation with your patients about supplementing a healthy diet with CoQ10 and other heart health products. Remember that CoQ10 supplements by DaVinci® are on sale throughout February. Visit our website today and take advantage of our February special: Buy 6 get 1 free, or buy 10 and get 2 free. If you would like to receive emails that list our monthly sales, go to our home page to sign up.
Have you taken CoQ10? What formula do you recommend to patients? Share your heart health tips on our Facebook page.