By Karin Krisher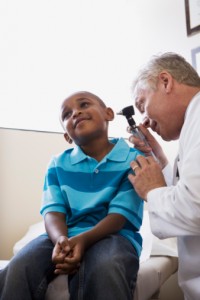 Spring always reminds me of renewal and youth. There's something nostalgic for me in the thick scent of mud and grass, something comforting about the sunshine and the prospect of tulips. In this heat wave (it's 45 degrees in Vermont today!), I began to reflect on some children's health issues I've noticed making headline news. Here's our recap: for pediatricians, for moms and dads, for anyone who plans to one day be a mom or dad…food for thought:
1. Pet Frogs and Salmonella—Linked!
Gross. For doctors, this threat won't be common, but it's good to discuss pet health with your patients who have children, or with your patient's parents, if you're a pediatrician. Parents, if you plan to get an exotic pet, be sure to look up safety protocols for things like hand washing, sanitizing the animal's living area. Many experts recommend you avoid amphibians and reptiles all together if your children are under a certain age or immune compromised.
2. Dye and Other Additives: The Debate
Two food bloggers have started a petition to get Kraft to remove yellow dyes 5 and 6 from its classic mac and cheese product. Citing links to hyperactivity in children, the bloggers also note that the UK version of the blue box was reformulated, but the United States' product not so. As of this writing, the petition had 211, 494 signatures on change.org. How do you feel about the orange-y color: A clear classic or an obvious hazard?
3. Exercise is a Must for Stress Reduction
In kids, stress can cause lasting emotional trauma, even if we're not aware it's occurring. How can we help our children when they're experiencing the normal stress, or more, of a dynamic world and social scene? Exercise! A new study showed that rises in cortisol levels are less when a child is under stress if that child participated in moderate or vigorous physical activity previously.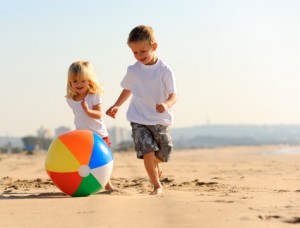 Do you encourage your patients and children to exercise? If not, perhaps it's time for the conversation!
4. Antibiotics are Threats. Hold on a Second…
Yes, it's true. England's Chief Medical Officer Dame Sally Davies spoke out about gram negative bacteria and bugs' ability to adapt to resist antibiotics. In the United States, we love our antibiotics, especially for children's common ear infections. Perhaps it's time to take a look at how to prevent infections with healthy habits and health support from the start. What do you think?
If you've seen another children's health issue in the news, we want to know your thoughts. DaVinci is currently featuring our children's vitamin formulas highlighting the importance of developing healthy habits at an early age. What are you doing to keep your patients or your parent friends informed? Share your thoughts and strategies on our Facebook page!