By Ashley Watson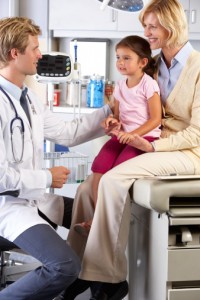 In the aftermath of the tornado that hit Moore, Oklahoma on May 20th, 2013, the survivors are looking for ways from the trauma. Children are particularly susceptible to PTSD after such a devastating event. Some parents may not be prepared to help support their children when dealing with trauma, but there are plenty of resources that are available to them.
The day after the tornado, the Anxiety and Depression Association of America (ADAA) posted an article on their website that provided ways that parents and teachers can help children after such an event, stating that children will react differently. "Parents should decide how much information their children can handle," the article continues, quoting Aureen Wagner, PhD, Director of The Anxiety Wellness Center in Cary, North Carolina, who offers this advice: "It's best not to give more information than your child asks for. Let your child know that it is normal to feel upset, scared or angry."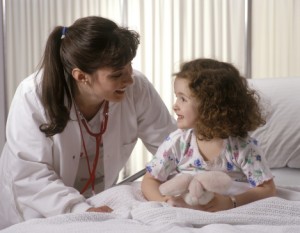 As a medical provider, you can also provide resources for parents to help their children deal with grief and post-traumatic stress after a disaster. Start by making sure you have literature in your office that you can give to parents as a quick guide. Make a list of therapists and other mental health care professionals in your area who you know and trust or who have a good reputation. Be sure to include all the contact information for mental health workers and any local organizations that could provide support.
The ADAA also listed some basic tips for parents with children of varying ages. Here are some of those tips paraphrased for providing patients with general advice when their children have been through a traumatic event:
Provide reassurance but answer questions honestly
Provide an open dialogue and encourage children to ask questions
Try not to share too many details
Limit their access to news and other media after the event
Try to maintain your normal routine
It's also a good idea to provide resources on ways to detect PTSD. Detecting early warning signs can help the child get the treatment they need and put them on the path to recovery. If you don't have any literature specific to children and trauma, create a list of resources and websites that parents can easily find.
Here are some informative and reputable websites that cover PTSD and other related topics:
Anxiety and Depression Association of America
American Psychological Association
National Institute of Mental Health
What resources do you have for your patients? Get involved by sharing your experience with us on our Facebook page.