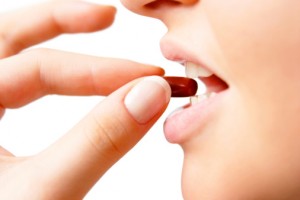 Determining what supplements to take can be overwhelming for some people. It really all depends on what type of support you want from your selection. With a little guidance, this process can be simplified by a practitioner, even if it's recommending something as basic as a good multivitamin.
For patients looking for a little more focused support, this week's blog post will cover the top choices for a few specific health support categories.
Stress Management and Sleep Support
April is stress awareness month, and in addition to a proper diet, exercise, and getting an adequate amount of sleep, supplements are another way to support stress management. If someone is particularly interested in comprehensive sleep and stress management support, Relora® with Bacopa is a good choice.* Relora® with Bacopa includes time-tested ingredients to support stress management, appetite control, and a balanced mood.* Read more about these ingredients in our post on ways to cure cabin fever.
SAM-e is a supplement that many people are unaware of. It supports a positive mood and emotional balance, as well as joint and liver function.* SAM-e is found naturally in every cell in the human body, and it facilitates the production of the neurotransmitters serotonin and dopamine.* This is an excellent option for patients who are looking for an alternative to serotonin and melatonin supplements.
Fitness and Weight Management Supplements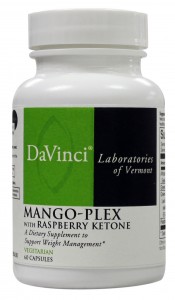 At DaVinci® Laboratories, we always recommend a healthy, balanced diet and regular exercise to ensure that you are getting the most out of any supplements that you add to your daily routine. For the fitness buffs, Kre-Alkalyn® Complex Drink Mix is a pre-workout energy drink that supports endurance,* and any of our DMG products support oxygen utilization for optimal performance.* And for those looking to support a healthy detoxification process, Spectra Greens™ is s a combination of nutrient rich vegetables, fruits, herbs, enzymes, and probiotics designed to support your body's ability to detoxify and rejuvenate.*
For healthy weight support, we also recommend Mango-Plex with Raspberry Ketone, which is a vegetarian, dietary supplement that supports weight management.* Carb-Down™ is another option, with its unique combination of Phase 2® brand starch neutralizer, an extract from the white kidney bean (Phaseolus vulgaris). Research shows that this extract can block the absorption of carbohydrates (from starch) because it contains a protein component that inhibits the enzyme, alpha-amylase from breaking down carbohydrates from foods.*
Hip and Joint Support
One of the most popular categories of supplements is joint support, and there are many different formulations of hip and joint products, such as glucosamine formulas, MSM, fish oils, hyaluronic acid, and many other options.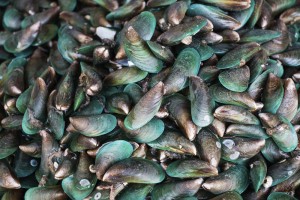 Perna® truly stands apart because it contains the green-lipped mussel from New Zealand, and it is a top choice for anyone who is serious about supporting normal joint function and comfort.* This whole-food source provides amino acids, glycosaminoglycans, and chondroitin sulfates that everyone looks for in joint products. All of the support for hydration and mobility is packed into one bottle. If you're making a list of joint supplements you should take, put this one at the top.
Whatever supplements you choose, speak with your doctor whenever you want to make a change. It's always good to have someone help you choose. And you can always contact us at DaVinci® if you have specific questions about our products.