By Ashley Watson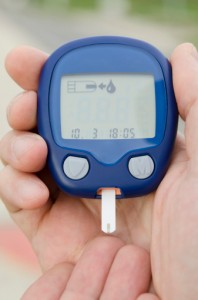 Whether you are treating diabetics or encouraging patients to improve their diets, glycation is a potential concern for any patient. It's particularly an issue for anyone who consumes an excess amount of sugar, or cannot process it due to problems with the pancreas. Because glycation causes the binding of glucose to proteins in collagen, nerve cells, and hemoglobin, it creates cross-linked, sugar-damaged proteins. Therefore, glycation can accelerate the aging process, promoting the deterioration of collagen and nerve tissue, and may cause kidney damage, atherosclerosis, and loss of vision.
While the body needs sugar for energy and fuel, some experts call it the silent killer. Glycation slowly breaks down important functions in the body with sugar-damaged proteins. As a doctor, there are many approaches you can take to preventing advanced glycation and early aging in your patients. At DaVinci® Laboratories of Vermont, we are as dedicated to education as much as we are about making quality supplements. Here are a few preventive tips for you and your patients.
Educate Your Patients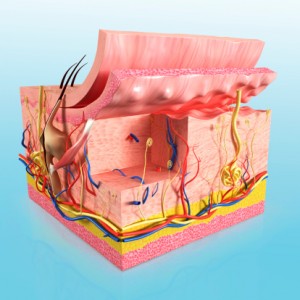 It's important to remind patients that the skin is the body's largest organ, and as the body ages, the collagen breaks down and the skin becomes thinner. While the aging process starts when we are in our 20's, this process begins to accelerate once we reach our 40's due to hormonal changes; This thinning makes the skin more fragile and vulnerable to environmental factors, such as allergens, and damage from the sun.
The sun can also dry out the skin. While staying hydrated can help some, the skin's ability to retain moisture decreases as the body ages. It also becomes looser as the skin loses fat with age. However, collagen and elastin become even less resilient due to advanced the formation of advanced glycation end products, also known as AGEs. For these reasons, it's important to speak with your patients about diet and the dangers of sugar consumption.
Nutrients for Healthy Skin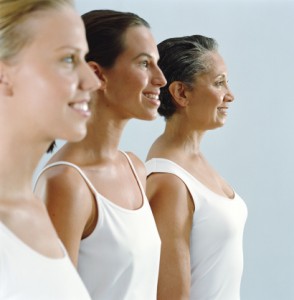 When recommending nutrients for healthy skin, focus on nutrients that support the structural integrity of collagen, protect against free radical damage, and help retain moisture. Antioxidants can help damaged collagen by preventing free radical damage and protecting against the enzymes that break down skin cells to prevent early wrinkles. They also help reduce AGE inhibitors, which are the compounds that inhibit proteins from attaching to sugar molecules, thereby preventing cross-linking and damaged proteins.
There are certain vitamins that also act as antioxidants that can help slow down the aging process by protecting the skin and preventing cell damage. Vitamin A is a powerful antioxidant that supports the protective tissue of the skin; it is essential for the maintenance and repair of tissues in the skin and mucous membranes, which help lock in moisture to help prevent dry, damaged skin.
Vitamin E is also an antioxidant that supports tissue repair and the healing of damaged cells. It helps protect against cell damage by inhibiting the oxidation of fats and the formation of free radicals. Vitamin D2 also supports the healing of skin, as well as supporting immune response.
Zinc is an essential trace mineral that many doctors recommend to prevent colds. It also helps protect cells from free radical damage, as well as supports healthy skin. Zinc is important because it is required for collagen production, elastin synthesis and DNA repair and duplication.
You may not be able to reverse the aging process, but you can recommend a healthy diet, exercise, hydration, and the right vitamin and mineral supplement.
How do you talk to your patients about reducing the chances of glycation and advanced aging? Share your patient success stories with us on our Facebook page.