By Ashley Watson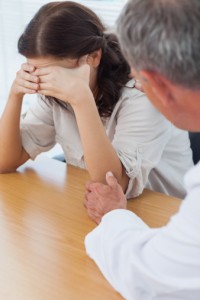 One of the most important roles for health practitioners is helping patients with stress management. When speaking to your patients about managing stress, you may recommend regular exercise, a healthy diet, and avoiding alcohol and drugs to help improve overall health. But there are also supplements and other ways to manage stress. Whether your patients are experiencing job stress or other stressors, taking a comprehensive approach to helping them seems to provide positive results for most health practitioners.
Avoiding External Stressors
It may not always be easy to avoid external stressors, but this is one of the most recommended ways to manage stress. The Center for Disease Control reports that job stress causes a large percentage of the stress for many people, but changing jobs isn't always an option. Moreover, switching jobs and adjusting to a new work environment comes with its own stress. Encouraging patients to use work stress management tips is another way to help them get the support they need.
Here are just a few tips on dealing with work-related stress:
Avoid negative attitudes and knee jerk reactions to people and situations
Learn how to communicate with coworkers and clearly state your needs
Find a balance between work and life outside of work
Try not to overcommit and know when to say no
Learn time management and how to prioritize your tasks
Take regular breaks, which will also make you more productive
Another important tip is to recognize when you are stressed or having a bad day. This is an excellent tip for health practitioners as well. When you let outside stress affect your job, it can greatly reduce the quality of your work.
Exercise and Diet
Many experts have found that regular exercise, even just getting in a short walk every day can help relieve feelings of anxiousness. It can also help people feel more mentally alert and focused. Talking to your patients about alcohol is another factor that could help them get out of patterns of abusive behavior, which can help with overall health and help manage feelings of despair.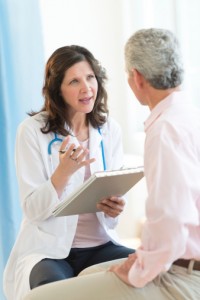 Creating a healthy diet is also an important factor that many people may not think about in terms of mental health. Processed foods, excess sugar, and a lack of nutrients can all affect mood and emotional balance. The success of any weight loss plan usually involves making healthier choices rather than adhering to a strict diet. People who improve their diets without being overly restrictive tend to lose weight and continue to maintain a healthy weight. This is true for supporting a balanced mood as well.
Supplements
While there are many herbs and nutritional supplements that are recommended for stress management, some of them are more known than others. St. John's Wort, B Vitamins, Fish Oil, and Vitamin D are some of the top consumer choices. But there are other supplements recommended for supporting stress management and a balanced mood. A recent study on Magnolia bark and Phellodendron bark examined how the combination of these ingredients can help maintain healthy cortisol levels within normal ranges.*
More commonly known as "Relora®," this patented proprietary blend is often recommended to support a sense of calm.* Relora® with Bacopa from DaVinci® Laboratories is a dietary supplement to support stress management, appetite control and a balanced mood.* This unique formula combines the adaptogenic and neurotonic benefits of Bacopa standardized extracts with Relora®. *
Getting enough sleep is another factor in maintaining stress levels. 5-HTP is also recommended for this purpose.* 5-HTP is a precursor to Serotonin, which is a key neurotransmitter in the support of proper sleep and mood.* It's important that you, as a health practitioner, emphasize the importance of seeing a doctor before taking any type of herb or vitamin/mineral supplement.
How do you help you patients manage stress in their lives? Please share your comments with us on Facebook.