By Ashley Watson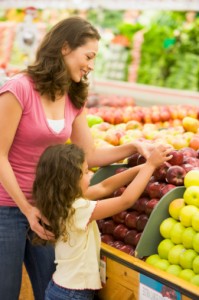 As children go back to school, some of them will be making their own choices in terms of lunch and snacks. As a practitioner, you can encourage parents and children both to make more nutritious choices. One way to do this is to talk about diet during checkups. Talk to parents about choosing a good a multi-vitamin and mineral supplement. It's also important to encourage parents to purchase healthier items when grocery shopping.
While there are well-known benefits to some of the more common vitamins, children may be less aware of the reasons to eat nutritious food. Here are some of the essential vitamins and minerals that children need and what foods contain them. Use this list during office visits and routine checkups. At the end, you'll find other useful tips on this topic. You can also print this and use the following information as a quick guide for parents.
Essential Vitamins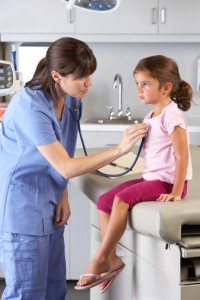 Vitamin A, B and C are very important for children, particularly as they are developing their immune systems. B vitamins are essential for energy, and vitamin C is not just an immune booster. It also helps in the healing of wounds. Vitamin A helps develop vision, and it is found in most orange foods, such as carrots and sweet potatoes.
Calcium and Vitamin D
Both calcium and vitamin D are needed for strong bones, especially when children are young. Calcium is needed to build the bone, and vitamin D helps the absorption of the calcium. Milk is not the only way to get these essential nutrients. Yogurt, string cheese, and fortified cereal are all snacks that are easy to pack and that most children will eat.
Choline
Choline is a nutrient that most people are unaware of, and it is especially important for children to have this in their diets because their bodies are unable to make it. It's important to cell growth and the nervous system. Choline can be found in eggs, fish, and broccoli. It can also be found in chicken, along with zinc, which is important for building the immune system.
Iron and Magnesium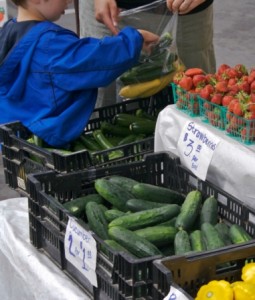 Iron is found in red blood cells and helps pump blood throughout the body. Beef and dark leafy greens are excellent sources, but if you can't get kids to eat foods rich in iron, make sure they have a good multi-vitamin. Iron supplements can be hard for most people to digest, especially children. Make sure to speak with your doctor before giving your child an iron supplement. Fortified foods and vitamins made for children will have the proper amount of iron.
Tips for Parents
Take children shopping with you and let them help choose healthy snacks
Let them know why they need essential vitamins and minerals
Encourage whole food snacks--even picky eaters will eat more nutritious foods if the fridge is stocked with fruits and veggies
Change it up occasionally--try making smoothies with milk for vitamin D and bananas, which are loaded with potassium
Avoid relying on fortified foods for all the essential nutrients
For extremely picky eaters, try preparing the food several different ways before giving up
Give them plenty of options for healthful items when packing lunches
Speak with your pediatrician before giving your child a multi-vitamin and other supplements
As a practitioner or parent, how do you encourage healthy eating habits in children? Share your comments with us on Facebook.