By Ashley Watson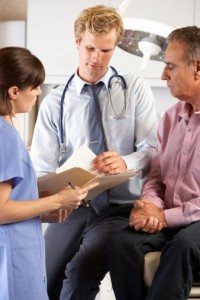 Last week, we posted an article on DaVinci Laboratories® new A • D • K supplement. In that post, we briefly discussed the research behind the product and in the book Vitamin K2 and the Calcium Paradox by Kate Rheaume-Bleue, ND, which you can also purchase through our website. While you may recommend this new product or other products, keep in mind that supplementing a diet with vitamins may not be as effective if patients are not making the right choices in what they eat.
Taking a comprehensive look at a patient's overall health and diet requires diligence about reminding the patient to create good health habits. It also requires the patient's participation in his or her own wellbeing. This week's post will take a more in depth look at how combining better dietary choices with the right supplements work together to support overall health.
Vitamin K2 in Meat and Dairy
In Chapter 3 of Dr. Rheaume-Bleue's book, she takes an in depth look at how much vitamin K2 is needed and where to get it. She also makes the distinction between vitamin K1 and K2. Vitamin K1 (found in nutrient rich greens) is the precursor to K2, which is the form that supports calcium utilization.* While humans cannot convert vitamin K1 into K2, animals can, which is why meat and dairy products are a good source of K2.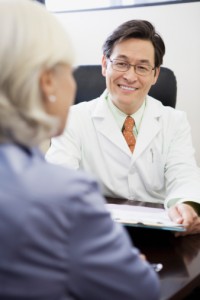 However, people in the U.S. have developed a K2 deficiency over the course of the 20th Century, namely due to the development of large beef and poultry feedlots and factory farming practices. Most modern factory farms use corn because it is cheap and fattens the animal more quickly. But this means that grain-fed animals are not as healthy, and the meat is higher in saturated fats. It also means that the animal product doesn't provide a good source of K2. According to Dr. Rheaume-Bleue's research in her book, standard grain "contains only a fraction of the necessary K2 precursor found in green grass" (52).
She concludes that before the rise of commercial feedlots, vitamin K2 was abundant in our diets because most animals grazed on pastures. If factory farming and grain-fed animal products are the norm, how do we ensure that we are getting enough K2? Supplements are only part of the answer. Knowing where our food comes from is another large piece of the puzzle.
Buying quality animal products is one way to get a number of essential vitamins and minerals, not just K2. Without perhaps understanding the full extent of the health benefits of eating meat from grass-fed animals, "Localvore" movements across the country are leading the way to better health by promoting locally-grown, free range, and grass-fed beef, chicken, and pork.
Grain-fed vs. Grass-fed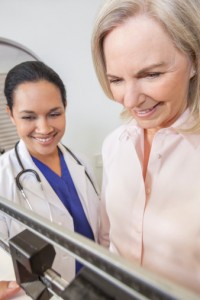 It may seem like a luxury to some, but making healthier food choices includes an awareness of where meat comes from and how the animals are raised. A little education goes a long way. For instance, many consumers don't realize that "free range" is not the same as "grass-fed." Buying cage-free eggs doesn't mean that the hen has been fed the nutrient-rich grass needed to produce eggs with a higher nutrient content, which includes higher levels of vitamin A, E, D, K2, and Omega-3 fatty acids. It only means that the hen was not raised in a cage but may still have been fed mostly grain.
Why should any of this matter outside of environmental or ethical concerns? Dr. Rheaume-Beue compares the official nutrient data for commercial eggs with the eggs from grass-fed hens. The results are staggering. The following was taken from her book:
"Hens raised on pasture have:
one-third less cholesterol
one-quarter less saturated fat
two-thirds more vitamin A
two times more omega-3 fatty acids
three times more vitamin E
seven times more beta-carotene
50 percent more folic acid
70 percent more vitamin B12
four to six times more vitamin D"
Even though some people argue that buying meat, eggs, or dairy from animals that were raised on pastureland is too expensive, they cannot argue with the nutritional deficit in most commercial products. In addition, it is widely accepted—even outside of "foodie" circles—that the taste and quality of grass-fed products are superior to that of standard grade.
Without encouraging patients to make better choices at the grocery store, the benefits of supplements may be canceled out by poor diet. A balanced diet is just as much a part of overall health as vitamin supplements, regular exercise and other lifestyle choices.
How do you encourage patients to make healthier dietary choices? Join the conversation by posting your comments on our Facebook page.