By Ashley Watson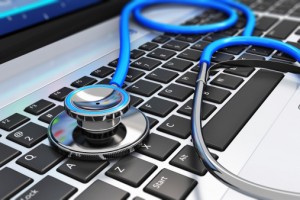 All practitioners have been through this scenario at least once: A patient comes in with symptoms that could have a wide range of causes. The patient is convinced that he or she has a serious or rare disease, and this conclusion is explained with the brief statement, "I read it on the Internet." However, there's a huge difference between the phenomenon of self-diagnosis using a quick Google search and being part of an online forum or support group. How do you distinguish between reliable and poor online sources, and more importantly how do you speak with your patients about seeking medical advice on the Internet?
First, it takes an understanding of how and why patients seek advice online. Some patients just want a quick overview of their symptoms to determine whether or not a doctor's visit is warranted. While there are plenty of reliable sources on the web that provide accurate information about health, that doesn't mean that a patient won't read too much into an article. For instance, one article about the signs of low testosterone may list low energy and fatigue as a symptom, but as doctors are well aware, this is a symptom of any number of health problems, including something as simple as not getting enough sleep. It's important to remember that even a straightforward blog post intended to provide general information about the body may be misread.
Even then, as long as the patient is actually going to the doctor, the practitioner can make a professional assessment and take the proper actions, if any.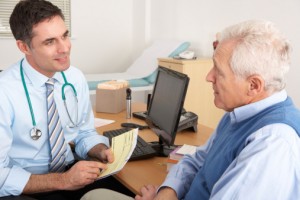 But then there are the comments and blog posts written by people who have no authority to make medical claims. From vegans who use comment threads to preach an animal-free diet to people who share their experience with psoriasis, there's a range of online platforms and ways to post medical advice and opinions. It's not always easy to tell which comments are legitimate and intended to help, and which ones constitute as spam, especially if you are not a regular Internet user. That's why it's important to familiarize yourself with the various resources on the web.
A 2009 US News & World Report article looked at the medical advice problem from a different viewpoint. The article discusses several websites that are intended to give patients support, such as CureTogether and Diabetic Connect, once they've been diagnosed. Some of these online communities were started as a place for patients to discuss their experience with their disease, including symptoms and response to treatment. PatientsLikeMe.com is a good example, and this site was started with the genuine effort to improve healthcare through a data sharing platform.
Doctors should be encouraging patients to use these sites, but only if the patient has been diagnosed. Even if patients are entirely aware of the potential misinformation, especially on sites like Wikipedia, it may take some finesse in figuring out the best way to approach patients about this topic. It may even be as simple as a gentle reminder that anyone can publish something on the Internet, which adds to the conflicting information about certain symptoms and their causes.
How do you talk to patients about the dangers of using the web to make conclusions about an illness? Share your tips and advice with us on Facebook.