By Ashley Watson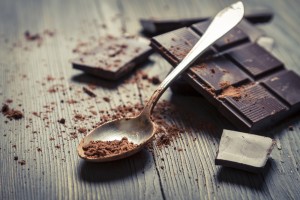 With the holidays wrapping up, many people are making New Year's resolutions that involve making healthier choices, especially in terms of diet. Most of us have no doubt eaten our fair share of sweets throughout the holidays. While our first reaction may be to give up sugar and fat for our resolution, you may want to rethink chocolate. Many scientific studies have examined popular beliefs about chocolate, and most of these studies conclude that the benefits outweigh the negative properties of chocolate. From mood-elevating properties to antioxidant benefits, you can find plenty of reasons to include a moderate amount of chocolate in your diet. Before you give up chocolate for New Year's, read this post.
Does Chocolate Cause Acne?
For years, many people have believed that eating chocolate causes acne, or at least exacerbates a breakout. According to two separate studies by the Pennsylvania School of Medicine and the U.S. Naval Academy, chocolate had no significant effect on the skin of the subjects who were given chocolate. However, these studies were conducted in the early 1960s. Newer studies have shown just the opposite--that eating chocolate on a regular basis is related to having acne or other blemishes on the skin. These studies also concluded that there's no solid evidence that the acne is caused by the chocolate specifically; factors, such as sugar and dairy, also play a role. More specific studies need to be conducted on the relationship between acne and overall diet.
Can Chocolate Improve Cognition?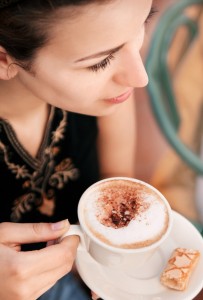 The scientific journal, Neurology, published a study last year on the effects of chocolate on the brain, specifically in the elderly. Older subjects who drank two cups of cocoa every day for a month showed improvement on memory and reasoning tests. The study concluded that there is a "strong correlation between neurovascular coupling and cognitive function." Regular cocoa consumption was directly linked to increased blood flow to the brain, which improved cognition and memory skills. This improvement may also have a lot to do with the delivery system (i.e. the form in which you eat or drink your chocolate).
What Type of Chocolate is Best?
The Princeton Institute for Chocolate Studies has a lot of information on how chocolate is made, starting with the cocoa pod. The process directly affects the quality of the chocolate, which has a lot to do with the beneficial properties of chocolate. Dark chocolate seems to be the preferred choice when looking at health benefits. However, hot cocoa is an easy way to get a more pure form of chocolate. Just make sure you are getting your chocolate from a reliable source. Most fair-trade and organic chocolates come from a good source and have been through a rigorous quality control process. Our delicious Cocoa HGH drink mix is a great way to get cocoa and the benefits of the Human Growth Hormone for healthy aging.*
Is Chocolate a Good Source of Antioxidants?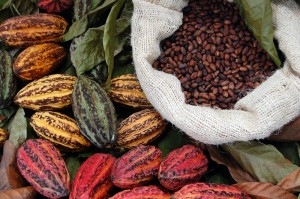 The answer to this is yes, and no. Wine chemist and researcher from U.C. Davis, Andrew Waterhouse, has studied the antioxidant phenolics in red wine, along with their potential benefits. Similar to the resveratrol in red wine, the antioxidant benefits can only be seen if you consume a large amount of chocolate. Obviously, this can cause other issues, including an increased glycemic index from the sugar, increased intake of saturated fat (mostly in milk chocolate), and tooth decay. It should be noted that some studies have indicated that the cocoa butter in chocolate actually coats the teeth and may reduce the chances of plaque buildup and tooth decay.
However, like all claims about chocolate, many researchers conclude that there need to be more studies conducted specifically related to each proclaimed benefit. Overall, the most recent studies have shown that a moderate consumption of high quality, and preferably dark, chocolate can have some health benefits. These include antioxidant benefits, mood elevation, improved cognition and memory, and some benefits from key nutrients in cocoa pods, such as riboflavin.