By Ashley Watson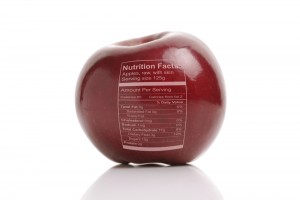 As Heart Health Month comes to an end, DaVinci® Laboratories looks forward to National Nutrition Month and ways we can help educate patients about the importance of getting the best nutrition from a healthy diet. In addition to eating a nutrient-rich diet, finding the right multivitamin to supplement a balanced diet can be an excellent tool for maintaining optimal health. In this week's blog post, we will discuss some of the benefits of eating well, taking certain supplements, and we will look at what's happening at the national level to improve nutrition and health in America.
Changes to Nutrition Facts Labels
If you've been keeping up with health news, you've probably heard that the FDA is working to revise nutrition panels on food products. Part of this push is coming from the White House as part of Michelle Obama's campaign to educate Americans about healthier eating habits. Earlier this week, the first lady told reporters, "Folks are really starting to think about what they eat and how active they are, so they're scrutinizing labels; they're asking questions; they're changing what they feed their families."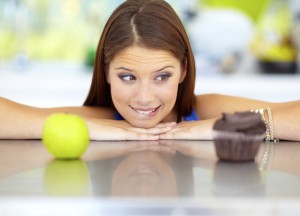 One of the changes will involve making the nutrition labels easier to read and the calorie count more prominent. Another proposed change is to include both a "per serving" and "per package" column on larger packages, which may discourage eating more than the recommended amount. Think about how easy it can be to eat an entire pint of ice cream in one sitting without realizing how many calories and grams of fat are being consumed. Serving sizes will also change to encourage better eating habits. Typical serving sizes will be reduced anywhere from 2 to 6 ounces, depending on the product. In addition to grams of sugars and carbs, added sugars and carbohydrates will be included on the label.
Maintaining a Healthy Diet
While the nutrition label changes are a positive step towards living healthier lives, they aren't going to happen overnight. Many people may be aware that most processed foods contain a lot empty calories, but they may not understand how many extra calories they consume by choosing more processed foods over whole foods. Busy moms and families on a budget may not have the time or money to spend buying and preparing on organic, whole foods; at least being aware of the health risks, such as diabetes and obesity, linked to sugar-laden and high fat foods is a good start.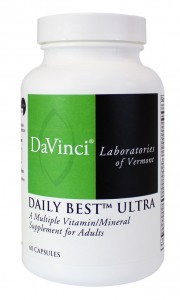 Supplementing a diet with vitamins can also ensure that people are getting all the essential nutrients. DaVinci® has recently launched a few quality products to support overall health. We're very pleased to introduce our Daily Best™ Ultra, which is a balanced, economical, multivitamin and mineral supplement for adults available in a once a day capsule. Best™ Ultra contains the active form of vitamin B12 (methylcobalamin) and vitamin B6 (pyridoxal-5-phosphate). It also contains Quatrefolic® ((6S)-5-methylfolate, glucosamine salt),Coenzyme Q10, Alpha Lipoic Acid, Lutein, Lycopene and Zeaxanthin. These vital nutrients and antioxidants offer support for the following:
Bone health*
Cardiovascular health*
Metabolic functions*
Fat metabolism*
The formula in our new A • D • K supplement is based on scientific research in the book, Vitamin K2 and the Calcium Paradox, by Kate Rheaume-Bleue, ND. Dr. Rheaume-Bleue examines the synergistic effects of vitamins, A, D3, and K2 throughout her book. The combination of these vitamins support bone structure, density and integrity; proper bone remodeling; calcium utilization; and cardiovascular function.* Cocoa HGH is another exciting new product that comes in a delicious chocolate drink mix; it supports healthy aging by encouraging the release of stored human growth hormone by combining the proper quantities and ratios of L-Glutamine, L-Arginine, L-Ornithine, L-Lysine and Glycine.
How do you maintain a healthy diet or promote healthier nutritional choices in nutrition? Share your thoughts with us on Facebook.