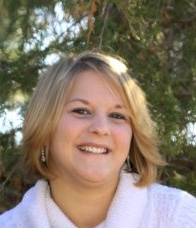 By Karin Krisher
In the second installment of our Meet Your Account Rep series, we are happy to introduce Aryel Wilbur. This series will profile one DaVinci representative at a time—feel free to ask them questions in the comments section!
Aryel is a staple of DaVinci sales and has been working in with us for four years.
Q: What's your favorite part of the job?
A: I love my accounts! I really enjoy interacting with
different people every day.
Q: What is the hardest part of your job?
A: When I let down a customer. If I make a promise I can't
keep or if I don't have a product they need.
Q: Can you tell us about a special customer experience that sticks in your memory?
A: I actually have two.
The first was a consumer that called in under his doctor's
account. He gave me his shipping address: Farfrompoopin Rd. I
started laughing and he said he was serious! He lived in a small
town and the townspeople got to name their own roads!
The second one was about a patient that took our Behavior Balance-DMG. The
patient went to stay with his grandparents for a week and forgot his Behavior
Balance-DMG. His teachers immediately called the parents and said they notice a
difference with their son. As soon as the boy was on his regular supplement
regimen, they remarked about noticeable support of his social skills.*
Q: What is your personal commitment to health?
A: Take my supplements every day (or when I remember)!
Get chiropractic adjustments, massages regularly and get
up and move as much as possible. I try to walk with my
dog Ms. Piggy or do something fun like Zumba when I
can.
Q: What is your favorite supplement?
A: My favorite is definitely Olivir. I wouldn't make it through winter
without it!
Q: Where did you grow up?
A: Morrisville, Vermont!
Q: What is something people might not know about you?
A: I have stage fright and I hate speaking in front of large
crowds!
We'll leave all of you to dig any deeper!