By Ashley Watson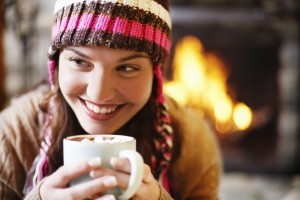 A common joke here in Vermont is that we have two seasons: winter and construction. Most of the winter is spent either indoors or shoveling and scraping to make it possible to get out and enjoy the fresh powder on the slopes. Unless you make an effort to be as active as possible and soak in what little sunlight we get in the winter, then the short days and cabin fever can affect your mood. But cabin fever isn't limited to New England, and neither are winter blues (also known as seasonal affective disorder). This week's post will provide some natural ways to elevate your mood during the coldest months of the year.
Light Therapy
Seasonal affective disorder (SAD) can affect people in any region. Poor nutrition, lack of sunlight, lack of exercise, and even lack of sleep can intensify low mood levels. Winter blues are very real, and can be difficult to overcome without the right approach. Light therapy is one approach, but keep in mind that it doesn't work for everyone. You can find full-spectrum lights online or at major department stores. Increasing your exposure to light could help your body produce more vitamin D (see Supplements section below for more information on vitamins).
Socialize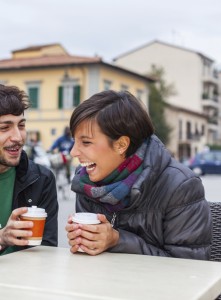 This is perhaps one of the best suggestions for curing cabin fever, and winter is the perfect time for a potluck! Soups, stews, casseroles, and other hearty dishes make excellent potluck contributions. If your friends aren't into potlucks, try to make plans to get coffee, go to the movies, or winter events.
Laughter is another remedy for winter blues, and watching a stand-up comedy showcase gives you a reason to laugh and socialize with friends. Open mics are a great way to get laughs if you are on a tight budget. They are always free, and you may even stumble on the next big name in comedy!
Exercise
In addition to supporting your cardiovascular health, exercise releases endorphins, which elevate mood levels. Unless the temperatures drop into digits that are unsafe to be in for longer periods of time, taking a brisk walk or shoveling snow can be invigorating. The cold air can even make you feel more energized, and if you don't have access to an indoor gym, getting out a few times a week can help support a positive mood. If you do live in a climate like the one we have in Vermont, here's a list of fun winter outdoor activities that get your heart rate up, and give you a reason to socialize too: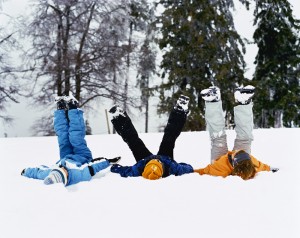 Downhill skiing
Cross country skiing
Snowboarding
Snowshoeing
Ice skating
Sledding
Shoveling (avoid overexertion)
Walking the Dog
Get More Sleep
We've already discussed the benefits of sleep in another post, but this is especially important in winter. Think about it this way: Bears and other animals hibernate to conserve energy in the winter, so why wouldn't humans have the same need for extra sleep? While true hibernation is not possible for us, studies have shown that lack of sleep can adversely affect mood levels. Try to get at least 8 hours of sleep per night, if not more, but always talk to your doctor if you are sleeping excessively or feel too depressed to get out of bed.
Get a Plant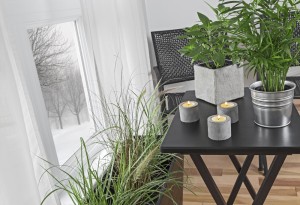 One suggestion that you may not have thought of is to incorporate plant life into your home. Lucky bamboo is a good choice since it is easy to care for and thought to attract abundance and good energy. Research has found that some household plants can clean the air inside your home by absorbing VOCs (volitile organic compounds) and other pollutants. Greenery in your home can clear your air and your mind.
Next week, in Part II, we will look at the different supplements that can support mood and energy levels.
Do you have a foolproof method for dealing with cabin fever in the winter? We would love to read your comments on our Facebook wall.