By Ashley Watson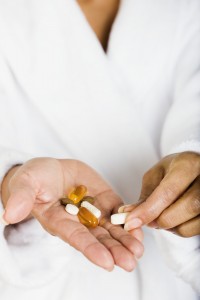 Here in Vermont, winter seems to be dragging on, and this seems to be the case for much of the country. If you are suffering from cabin fever, we have some suggestions. Last week, we discussed just a few of the natural ways to cure cabin fever and seasonal depressive disorder (SAD), including light therapy, socialization, exercise, getting adequate sleep, and even house plants. This week, we'll talk about some of the supplements recommended for mood and energy support. Keep in mind that supplements should be taken to support a healthy diet and exercise regimen. As always, we recommend that you speak with your healthcare practitioner about taking a new supplement.
Vitamin D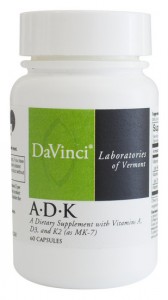 Vitamin D is a fat-soluble vitamin that can be synthesized by humans when exposed to natural sunlight, or it can be obtained from the diet. Vitamin D supports your cognitive processes and mood,* and you're probably not getting your daily recommended value in the winter when there's less daylight. This is why supplementing your diet with a doctor-recommended dose of vitamin D can help elevate mood and energy levels.* New research suggests that it may support immune system function by supporting healthy cell growth.*
At DaVinci® Laboratories, we offer several different forms of vitamin D, which you can get through your doctor or natural practitioner, including D3 Liquid, tablets, and capsules. We also offer an ADK supplement that supports bone structure, density, integrity, proper bone remodeling, calcium utilization, and cardiovascular function.* Because humans cannot produce vitamin K2, which works with vitamin D to help the body utilize calcium, ADK is recommended for patients seeking a more comprehensive vitamin D supplement.
Relora® with Bacopa
Stress-related issues, including poor sleep, low mood levels, and weight gain, are caused by an increase in cortisol production in the body. Excessive amounts of cortisol can also cause damage on the nervous system, musculoskeletal system, respiratory system (due to rapid breathing), cardiovascular system, endocrine system, gastrointestinal system, and the reproductive system.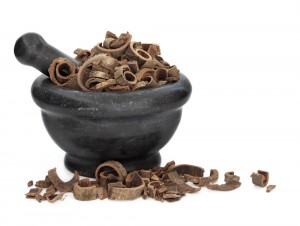 Relora® with Bacopa includes time-tested ingredients to support stress management, appetite control, and a balanced mood.*
Relora® is a patented proprietary blend of the herbs Phellodendron amurense and Magnolia officinalis to maintain normal cortisol levels.*
Bacopa monniera has been used in Ayurvedic medicine for centuries as a brain tonic to enhance mood and concentration.*
Serenity Now
April is Stress Awareness Month, and the perfect time to try Serenity Now, a dietary supplement to support stress management.* Serenity Now is a fast acting, orange/mint flavored chewable tablet that is designed to reduce nervousness, frustration, and mental exhaustion during times of increased stress.* It contains L-Theanine (Suntheanine® Brand) and ProCalm™, which is a patented bioactive peptide found in milk protein hydrolysate. Both have been extensively researched for their calming and relaxing properties.* These natural ingredients support relaxation by regulating symptoms to effect a healthy response in stressful situations.*
During your push to get through the rest of winter, know that you are not alone. If something isn't working for you, ask around, talk to your doctor, or do some more research and approach it again from a different angle. In the meantime, stay tuned for more stress awareness and mental health posts to keep you informed. Lastly, be patient, and spring will be here before you know it!
Was this post helpful. Share your comments with us on Facebook.