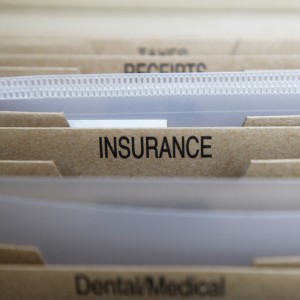 This week, as the White House tries to spin the Affordable Health Care Act in a more positive light, they focused patients with preexisting conditions. The government is proposing a new law that would prohibit insurance companies from denying anyone with a preexisting condition. The main focus was the story of Michael Robertson, the Deputy Assistant to the President and Deputy Cabinet Secretary. At age 35, Robertson was diagnosed with stage IV colorectal cancer.
"Well, how many stages are there? Five, Six, Ten?" Robertson asked his oncologist, who responded with "There's only four." In his recent blog post about his experience, Robertson discusses how this news suddenly changed his life in many ways, including his status with his insurance company.
However, if I hadn't already had insurance the day I had that conversation with my oncologist, I would probably never be approved for insurance in the individual market, or I would have had to pay outrageous premiums just for access to the same services that would save my life, because I didn't just have cancer, I now have a preexisting condition.
While expanding affordable health care has always been important to Robertson, now after his $900,000 in medical bills (99% of which his insurance covered), he feels even more strongly about it. "But now, for the first time ever, all Americans will have access to quality, affordable health care, that can't be denied because of preexisting conditions," he argues in the White House blog.
This is all good news for patients with preexisting conditions who have been understandably frustrated with these restrictions for years now. After all, Medicaid considered pregnancy a preexisting condition up until a few years ago. But it's not just the patients who find it difficult making insurance claims. Many doctors struggle with health insurance companies as well. Because many insurance companies make it so difficult to receive payments, a large percentage of doctors only accept a limited number of health insurance policies.
Patients who choose to go to a Naturopathic Physician or Chiropractor are often limited to a certain number of visits, if they get any visits covered. This makes it difficult for both the practitioner and the patient, which is why many Chiropractors choose to participate in alternative programs. Preferred Chiropractic Doctors (PCD) is one these programs that tend to be more cost-effective than standard insurance policies, and PCD does not limit the number of visits.
Many insurance companies are also invasive, which means that Therapists and Pyschiatrists are faced with the particularly difficult challenge of deciding how much they can reveal about a patient's mental health. This is often solved by either making general diagnosis, or worst case scenario, choosing not to accept insurance at all. Most physicians agree that mental health is definitely an area that needs more support.
In his closing statements, Robertson says, "Surviving catastrophic illness should not be an option for only a few; everyone should have that opportunity." Now with the new law, they can have that opportunity, even with a preexisting condition.
What do you think of the new law about preexisting conditions? Share your thoughts with us on Facebook.