We thought it would be a small change of pace and a fun glimpse into personal taste to ask our DaVinci Account Representatives to choose their favorite onscreen doctor. The marketing team contributed, as well. Here are our picks and justifications of the choice:
Elizabeth, DaVinci's Team Lead:

Dr. Sheldon Cooper from The Big Bang Theory "because he has a way of saying things that make no sense very matter-of-factly, and it cracks me up!"
Aryel:

Doogie Howser, "because who doesn't love a young doc played by Neil Patrick Harris? Plus, he's into nutrition and nutritional supplements!"
Noah:
"The esteemed Dr. Hannibal Lecter, because he envisions the dark thoughts that… (can) come from working with the exposed human body for years."
Cathy:
Dr. House, "for his outrageous and unconventional WISDOM!"
Deb:
Also House!
Connie:
Dr. Noah Drake because "I liked his whole personality and he was damn cute!"
Sean:
Dr. Zoidberg, from Futurama "because of his eating habits and the hilarious noises he makes."
Christy:
Dr. Spaceman from 30 Rock "because he's an excellent doctor and a pretty good dentist."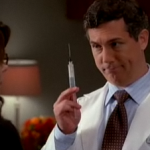 Jordan:
Dr. Spaceman, for the same reason.
Karin:
Jack Shephard from Lost. "Even though his character makes bad decisions, it's only due to his classic hero complex."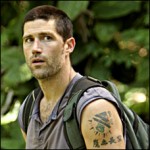 Alek:
House "because I think it's a really interesting character."
Eric:
Dr. Hibbert; he's funny.
Darcie: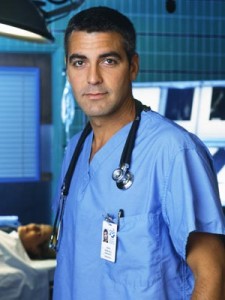 George Clooney. Enough said.
Who are your favorite on screen doctors? Tell us why you love them!