By Ashley Watson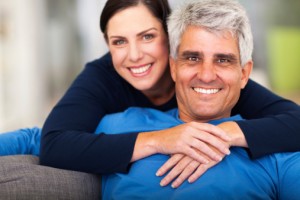 Father's day is a month away, and it's never too early to start thinking about what to get dad to show him you care. For healthcare practitioners, any time is a good time to think about suggesting extra support for the health of your male patients. Because men have special health needs, DaVinci® Laboratories has created several supplements specifically for men.
From heart health support to digestive support, here are our five top picks for the best supplements designed for men.
1. CoQ10
Coenzyme Q10 is known for supporting cardiovascular health, blood pressure within normal ranges and fat burning.* Perhaps most important to its specific relation to men's health is CoQ10's support of sperm quality.* DaVinci® also offers CoQ10 - DMG 300/300 with vitamin E and our signature DMG for more comprehensive support.
2. BP Elite™
BP Elite™ is a unique combination of vitamins, minerals and herbals designed to support blood pressure within normal ranges.* BP Elite™ is a unique formulation in that it targets multiple pathways and important metabolic functions, including the angiotensin converting enzyme (ACE) and endothelial nitric oxide synthase (eNOS); the enzyme that produces nitric oxide.*
3. EPA 825 Super Critical Extracted Fish Oil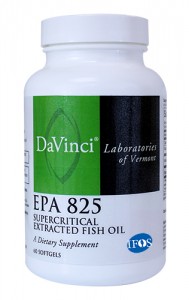 EPA 825 Super Critical Extracted Fish Oil is our superior quality, Omega-3 formula providing a high yield of EPA. The Omega-3 fish oil, in this product, is from wild caught anchovies and sardines which are not considered endangered species. The oil then undergoes a critical CO2 extraction process without the use of hexane, ethanol or any other solvent for purity, bioavailability, concentration and stability.
Using CO2 as a medium to extract the omega fatty acids and separate them from other parts of the oil, such as saturated fats, free fatty acids and cholesterol protects the oils from oxidation, but also purifies the oil by more effectively eliminating most of the contaminants present in the raw oil. Quality of this fish oil is verified by IFOS (International Fish Oil Standards).
4. Saw Palmetto
Saw palmetto is number four on our list of the 5 best supplements for men. People have used this evergreen palm for centuries to support urinary health. Today, we use it to support prostate health, and that support is often coupled with the product above-essential fatty acids-to make the supplement regimen complete.*
5. Prostate Health™
Prostate Health™ makes the cut for the best supplements for men for 14 really good reasons: its ingredients. Hormonal balance support is important to supporting prostate health. This product includes: beta sitosterol and zinc to support 5-alpha reductase enzyme balance; pyridoxal 5-phosphate to support zinc utilization; saw palmetto berry extract, pumpkin seed and lycopene to support overall prostate health and hormonal balance; stinging nettle and pygeum to support proper prostate function and structural integrity; and resveratrol, alpha lipoic acid, vitamin C and vitamin E to act as antioxidants and support free radical neutralization.*
Try out any of our 5 best supplements for men and tell us what you think in a Facebook comment! Or add your own list of the best supplements for men.