By Ashley Watson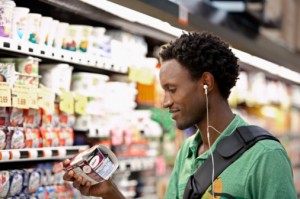 Because many people know that vitamin D is a fat-soluble vitamin, there's some contention over whether or not taking a vitamin D supplement will raise levels in the body too much. However, it's far more likely that people will be vitamin D deficient than getting too much vitamin D. According to the National Institutes of Health, "People can become deficient in vitamin D because they don't consume enough or absorb enough from food, their exposure to sunlight is limited, or their kidneys cannot convert vitamin D to its active form in the body."
In other words, vitamin D deficiency is more common than most people realize. Preventing it really depends on an individual's diet and overall health. For instance, since vitamin D is only produced in the body when the skin is exposed to the sun, people who stay out of the sun due to other reasons may not get enough. Even then, vitamin D is not found in that many foods, unless they are fortified, and many health-conscious people avoid processed foods. But supplementation also has its drawbacks.
Sources of Vitamin D
The few foods that do naturally have vitamin D are listed below; however, the NIH concludes that the highest levels of vitamin D is found in fortified foods in the standard American diet:
Fatty fish – highest amounts next to fortified foods
Beef liver – small amounts
Cheese – small amounts
Egg yolks – small amounts
Mushrooms – small amounts
Even though the body makes vitamin D when exposed to the sun, it has to be direct exposure. Sitting next to a window on a sunny day does not stimulate the body to produce vitamin D. Supplements are the best source of vitamin D because you can control how much vitamin D you're getting through the dosage.
It's always good to speak with a doctor before taking any supplement, especially vitamin D. It can interact with other medications and cause problems, or lower the amount of vitamin D absorbed by the body. Vitamin D supplements come in two forms. Vitamin D2 (ergocalciferol) and D3 (cholecalciferol) both increase vitamin D in the blood, so one form is not necessarily better than the other.
Are You Getting Enough Vitamin D?
Whether you are a patient or a doctor, ensuring that you are getting enough vitamin D is vital to your health. As stated before, most Americans are more likely to be deficient than having too much vitamin D. Females and the elderly are also more likely to be vitamin D deficient. Breastfed infants also need fortification. Speak with your pediatrician for a recommended dosage.
People with dark skin are less able to produce vitamin D from the sun, so they tend to be at risk for vitamin D deficiency. Statistically, non-Hispanic blacks have the lowest amounts of vitamin D. The same applies to obese people or anyone with certain diseases, such as Crohn's disease, because vitamin D cannot be absorbed if there's excess fat or not enough fat in the body.
The Effects of Vitamin D Deficiency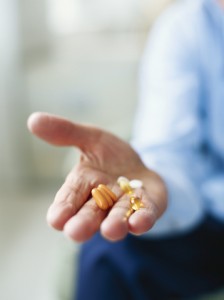 For children, vitamin D deficiency can cause rickets, and in adults, vitamin D deficiency leads to osteomalacia. Vitamin D has also been studied as a possible link to hypertension, diabetes, and autoimmune conditions, such as multiple sclerosis. Bone disorders and certain types of cancer may also be connected to vitamin D deficiency, but there are no definitive studies.
If you aren't sure whether or not you should take a vitamin D supplement, speak with your doctor about it before you add a new supplement to any medications or other supplements you may be taking.
We're also on Facebook. Be sure to follow us for daily posts with health facts and interesting articles.