By Ashley Watson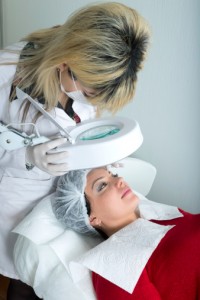 According to the American Skin Association, research on skin health is currently one of the most underfunded areas of medical science: "While one in three Americans suffers from skin disorders, the National Institutes of Health devotes less than 2% of its annual budget to discovering their cause and better methods of prevention, diagnosis and treatment." This lag in research affects how health practitioners approach treatment for patients who have chronic skin issues.
Limited understanding and research about skin disorders can also restrict doctor recommendations, but luckily education and general awareness lead to a push for more research. Not only is it important to educate patients about dry skin and its potential causes, but it's equally important to keep up with the latest information about standard treatments and supplemental approaches to skin care.
Dry and Itchy Skin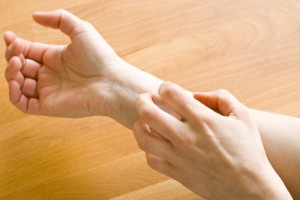 Patients with chronic dry and itchy skin may have more severe skin disorders—such as ichthyosis vulgaris, which can show signs within the first few months of life. The National Skin Care Institute reports that half of the cases of atopic dermatitis are diagnosed between 0 and 1 years of age, and even young patients will scratch their skin vigorously as a response. This can release proinflammatory substances that make the problem worse and cause a cycle that will continue until the right treatment is found.
A dermatologist who can properly diagnose the problem and recommend treatment should see patients with more severe cases. However, general practitioners can help patients by giving them a better understanding of how the skin reacts to toxins in the body, extreme weather, and other potential triggers. Many patients are educated about how to maintain healthy skin, such as using sunscreen and drinking plenty of water, but the effect of toxins and liver health are one of those areas of research that continues to gain more footing as funding and awareness increase.
Liver Health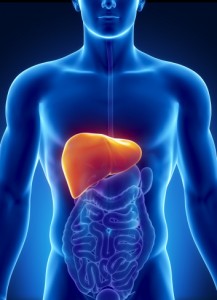 Even though the link between liver disease and itchy skin is not definitive, research indicates that obstructed bile flow can be one of the potential causes of severe dry skin. The production of bile helps remove toxins and digest fats. When the flow of bile into the small intestine is disrupted, it can lead to increased levels of bilirubin, which can cause inflammation and itching.
Patients should also be aware that drawing conclusions from research can be tricky with such a common symptom as dry skin and itching. In addition to all the potential causes of dry skin, every individual will respond to treatment differently depending on the severity and the overall health of the patient. Doctor's can always start by recommending that the patient look at their diet and wellness habits. Even if a problem with the liver is not the cause, recommending a healthy diet and cutting out alcohol and other toxins is never bad advice.
Did you know that we have lots of useful tips and interesting articles posted daily on our Facebook page? Visit us on Facebook to see what's new!