By Ashley Watson
Last week, we talked about skin health and how skin can be an indicator of inflammatory bowel disease (IBS). We also talked about other symptoms and mentioned a few potential solutions. This week, we discuss more possible ways to help address some of the symptoms of IBS. While you should always speak with your physician about taking anything new, there are some natural alternatives that have been recommended for symptoms of IBS.
Alfalfa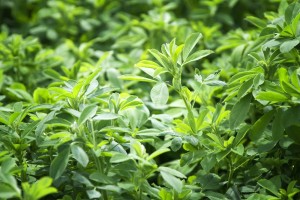 Alfalfa is rich source of vitamin K used to help support the protective layers of the bowel and to help maintain genito-urinary tract. It also helps support the intestinal wall and other mucous membranes. Additionally, it helps the body produce more of its own beneficial microbials. These benefits will support the prevention of yeast getting into the bloodstream.
Omega-3 and Omega-6 Fatty Acids
Numerous clinical trials have shown that approximately 20% of atopic patients can be controlled with fatty acids (usually omega- 3) alone, and in other patients fatty acids can reduce the need for corticosteroids and antihistamines in up to 100% of atopic patients. You can find a variety of canine supplements with fatty acids combined with ingredients that provide additional support for a healthy inflammatory response and skin barrier function.
The anti-inflammatory omega-6 fatty acid GLA, in the form of evening primrose or black currant seed oil, has been shown to reduce pruritis in atopic patients. The essential omega-6 fatty acid, linoleic acid, contributes to a normal skin barrier to prevent water loss.
Finding the Right Solution
Antibiotics, poor diet, inflammation, poor immune response and yeast overgrowth are all believed to contribute to leaky gut syndrome. Whenever healthy bacterial populations in the gut are reduced, a wide variety of symptoms may occur. This is partly the reason finding the right solution can be difficult. Monitoring your diet can be one solution that can provide other health benefits as well, such as supporting normal cholesterol and blood pressure levels within normal ranges.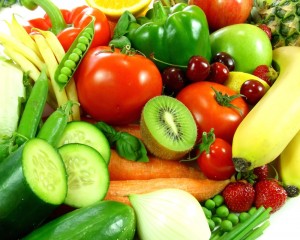 Avoid added sweets, simple carbs, and anything with added sugar. Caffeine, alcohol and processed foods can also adversely affect digestion. Eat more whole foods, including vegetables, grains (make sure you get whole grains and not multigrain foods), healthy fats (olive oil, avocado, nuts, etc.) and complex carbohydrates. The natural probiotics in yogurt is often recommended to support bacterial balance in the intestines, but symptoms such as itchy skin may need additional support in order to maintain a healthy immune response. Keeping up with the latest research on IBS, its symptoms and possible solutions can help you and your clients find ways to maintain gut and skin health.