By Ashley Watson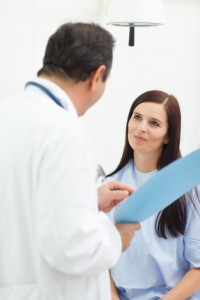 While this summer's heat wave may have increased the public's awareness of the importance of proper hydration, many doctors still experienced an increase in severe cases of dehydration. As the recent heat wave is finally dying down in some areas, many people may become less aware of how much water they are consuming every day, or they may think proper hydration is only a concern for athletes or during heat waves.
This week's post will provide a few tips on how to educate your patients about proper hydration and ways to ensure that they are drinking enough water, even in cooler weather.
Drinking Water to Manage Weight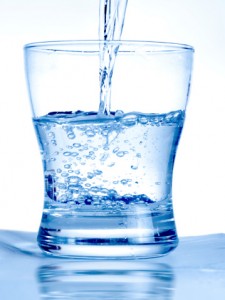 Patients who are concerned about their weight may respond better if they are told that drinking more water will help them meet their weight management goals. Be sure to remind them that water helps metabolize fats, which can help maintain a healthy weight. Drinking more water also gives some people a feeling of fullness, and this may minimize the risk of overeating at meals. Staying hydrated can also help them feel more energized. Having more energy can lead to better exercise habits as well.
Workout Recovery
For athletic patients, you may not have to prompt them to drink more water, but it can't hurt to ask them about their workout routine and how much water they drink as part of their regiment. Remind them that water can help them cool off more quickly since it helps regulate body temperature. There's also less of a chance of muscle cramps when fluids lost from excess sweating are replaced during and after the workout.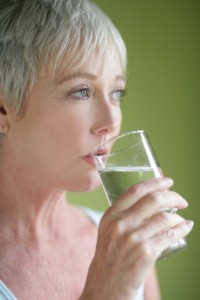 Discourage sports drinks and enhanced water due to the high sugar content. Suggest drinks that contain glucose polymers, which are proven to be more effective at replacing fluids. Glucose polymers are also known to enhance calcium absorption in the GI tract. Ultimately, patients should be aware that water is the best fluid to drink for athletes or any person who exercises regularly.
Symptoms of Dehydration
Make sure your patients know the symptoms of dehydration and what to do when they start to notice the signs. If you see a patient who is dehydrated, this is a good opportunity to give them a list of all the symptoms and how to stay hydrated. Remind patients at risk for kidney stones or other urinary tract disorders that they should monitor their fluids more carefully and watch out for any sign of dehydration before it becomes a serious problem.
Another tool is an online hydration calculator that estimates how much water an individual needs based on their activity level. The HydraCoach is easy to use and provides accurate results for people at any fitness level. There are plenty of free hydration calculators on the Internet, so you may want to give them a few options for safe measure.
How do you ensure that your patients are staying hydrated? Share your thoughts on our Facebook page.