By Karin Krisher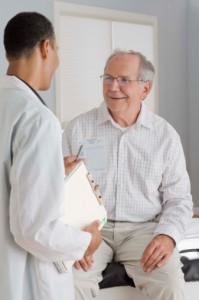 A recent John Hopkins University study of physicians' health behaviors led this writer to take a nice little walk down medical memory lane, pausing at each pivotal doorstep to recall the true nature of the encounter. Reading the study brought me to a lingering question: were my doctors telling me to do as they say, or as they did? Do doctors lead by example?
Because I didn't delve into a reciprocal questioning process with any one of my many physicians, the answer escapes me. But there is a more important series of questions whose answers seem more clear: is consistency in personal health and recommendation a must? Is it even important? Why?
First, some background: The study was comparative, and noted some positives, like the fact that physicians are less likely to smoke, drink, or engage in other risky behaviors than the average American. However, when it comes to the hidden stuff, like cholesterol, BMI, frequency of exercise or quantity of vegetable consumption, physicians, as a group, seem to fall slightly short. Perhaps most disturbing is the fact that suicide and depression rates among physicians and medical students are higher than average.
So, is that important? When my doctor tells me how to deal with depression, or that my cholesterol should be lower, does she or he have to be healthier than I in order for me to understand and comply? It's likely that most patients never question their doctor's health. But for those few that do, of course it's important. Of course one is less likely to comply with a hypocritical instruction. Though I hesitate to directly compare the authority or motive of doctors to mothers, my hyper, yellow-toothed doc telling me I shouldn't drink coffee can be likened to a mother who smokes a pack a day telling her child never to pick up the habit: Somehow, the advice seems less poignant.
To maximize a patient's chance of compliance, you don't have to lie. You also don't have to necessarily ignore the health issues that concern them simply because you aren't compliant. Instead, to lead by example, simply start taking your own advice. While many patients won't be acutely aware you've made this change, those that pay attention to your general demeanor, and not just what you say, will appreciate the level of sincerity that's unveiled in the process. Plus, if you believe what you say, and you say what you believe, chances are your health is going to improve right along with your patients.
We're all in this together. Tell us about your experience confronting a patient's health issue with which you personally struggle. Did you reveal the truth or try to give advice without including your experience? Why did you choose that path? Share in a comment!