By Karin Krisher
We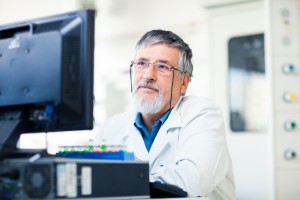 've written about virtual medicine before, but that was a few years ago – and we all know that when it comes to digital advancements, a few years is a lifetime. That's why this Fortune article caught our attention today, and why we're bringing it up yet again.
The article takes a deeper dive into the value of telemedicine by examining Teladoc, a company that pairs physicians with patients via the Internet. Teladoc is growing quickly, thanks to large investments that come on the heels of a new insurance system.
Over 50 percent of large employers plan to offer coverage for telemedicine in 2015. But as a patient, even with coverage, you can't be a client of your Teladoc provider in real life.
Instead, doctors are in place to give referrals or simple diagnoses, so you can avoid the emergency room, and so both you and hospitals can avoid unnecessary costs.
It's a good idea, in theory – get people through the system without crowding buildings and wasting time, and do it all with a simple, efficient process that is available to consumers 24 hours a day.
But how will the doctor/patient relationship suffer? When you meet your referred doctor, will you feel as though you're on the fringe of his or her attention? Or will you simply miss the proximal interaction that digital means don't fully capture?
We want to know what you think about virtual medicine. Are you comfortable with never meeting your advising doc? Do you wish there were times when you could have done this in the past? Tell us your opinion on our Facebook page.