By Ashley Watson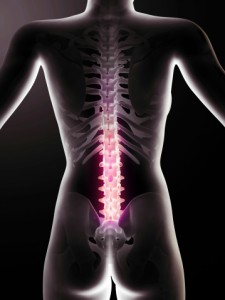 Do you talk to your osteoporosis patients about resources outside of your practice, such as participating in research studies? What about calcium supplements? Many people who want to prevent osteoporosis may not understand that not all calcium supplements are the same. Another issue is the lack of awareness of osteoporosis in men. This week's post will cover some of the most common misunderstandings about this disease and what resources patients have at their disposal.
Osteoporosis in Men
Because osteoporosis is considered more prevalent in women, it is often overlooked in men. According to the National Institutes of Health, "Osteoporosis is called a 'silent disease' because it progresses without symptoms until a fracture occurs. It develops less often in men than in women," but the NIH report goes on to say, "However, in the past few years the problem of osteoporosis in men has been recognized as an important public health issue, particularly in light of estimates that the number of men above the age of 70 will continue to increase as life expectancy continues to rise."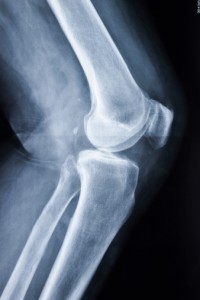 The NIH also reports that there are several risk factors, including alcohol abuse, smoking, and lack of exercise. While all three of those factors put men at risk for a number of diseases, it is important to educate patients about the potential for this "silent disease" in men. This is especially important due to the fact that hip fractures tend to happen at a later age in men than they do in women, so men are far more likely to suffer from further complications.
Calcium Supplements
Calcium supplements are perhaps the most confusing since there are conflicting opinions about how much calcium is needed on a daily basis to support bone integrity. But what cannot be argued is how calcium is absorbed. The American Academy of Orthopaedic Surgeons states, "Not all the calcium consumed — whether through food or supplement — is actually absorbed in the intestines."
AAOS also points to research suggesting that when calcium is taken in doses less than 500 mg, it is absorbed "most efficiently." In addition to dosage, absorption is determined by the presence of other vitamins. Some research shows that when vitamins A, D, and K are combined, calcium is utilized more efficiently in the body. These are just a few reasons to encourage patients to speak with their doctor or specialist before taking a calcium supplement.
Participating in Osteoporosis Research Studies
Patients who are diagnosed with osteoporosis can receive many benefits for volunteering as part of a clinical trial or research project. The NIH states that these studies can help "uncover new risk factors and treatments for osteoporosis and other diseases." This is a huge incentive for a lot of osteoporosis patients.
In addition to contributing to osteoporosis research, participants get free medical treatment from bone specialists, and some studies will cover travel costs and other related expenses. Lastly, patients may be the first to receive a new treatment or medicine before it's available to the general public. If you have patients who are interested, there are several online resources that make it easy for them to find new studies.
For more information about participating in clinical trials, here's a list of resources:

NIH Osteoporosis and Related Bone Diseases National Resource Center
National Institute of Arthritis and Musculoskeletal and Skin Diseases (NIAMS)
National Osteoporosis Foundation (NOF)
Centers for Disease Control and Prevention's National Center for Health Statistics
Online Resources for Osteoporosis Education
Finally, there are many online resources that are informative and reliable to recommend to your patients. The more your patients understand about this disease, the easier it will be for you to treat them. It takes the efforts of both patients and doctors to help prevent this disease.
How do you talk to your patients about treating and preventing osteoporosis? We appreciate your comments, so please visit our Facebook page and join the conversation.