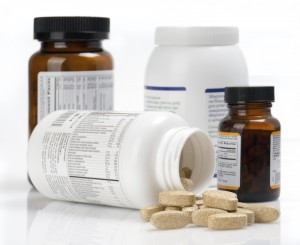 Did you know that DaVinci® Laboratories can help you create your own custom supplements? We've been in the business of helping our customers bring their supplements from concept to reality for four decades.
Participating in our custom formulation program presents many fiscal opportunities, but the benefits don't stop there. Developing your own quality supplements builds brand identity and client loyalty, so that your customers return to you for results again and again. Read more about contract manufacturing in this week's blog post.
Growth of Private Labeling
In the last 10 years or so, our custom formulation and private label business for has taken off organically with very little effort on our part. This is partially due to our solid reputation as an industry leader for over 40 years. Market forces play another major role. The fact that health care practitioners believe in our products and use them regularly has also lent a lot of credibility to our brand, and also as a reliable company to turn to for custom formulations and private labeling of our products.
We invite you to compare industry minimums for capsules, tablets, chewables, powders, liquids and soft gels. Low minimums and the quality of cGMP and NPA certified manufacturing facility ensure your security in the custom formulation process. Creating your formula is simple: Our personalized services can help you decide exactly what will work for your clients and get you appropriate quotes.
Custom Design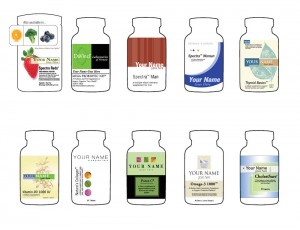 Of course, the value of your brand can also be developed without your own custom supplement design. Defining your brand without a formulation process is equally simple, and our private label program offers low minimums and a fluid process that will help you turn your vision into a reality today.
Our new, online Private Label Creator allows you to control and complete your graphics in just a few short steps, backed by the assistance of your personal account representative. Once you have designed your perfect formula or label (or both), DaVinci® will support your sales with free promotional materials at your request. Fast quotes, fast and quality design and fast delivery mean fast results in your business.
DaVinci® Laboratories is proud to offer:
Quality and potency--guaranteed
Truth in labeling
Fast turn-around
Marketing support
Consulting services
Stylish designs
We hope that you will grow with our private label business and take advantage of the opportunity to customize formulas and offer your patients a unique product backed by a reputation for purity and quality.