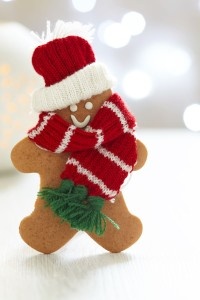 When your coworker passes out holiday cookie tins, the whole room gets a serious glow.
Then a serious low. Because carbs are serious business.
But this year, you've got a secret. You can get on the cookie train with a free ticket. Here's how:
Carb Down™.
There's a lot we could say about this supplement.
We could say: Carb-Down™ features a unique combination of the Phase 2® brand starch neutralizer, Gymnema sylvestre, and Chromemate® brand chromium polynicotinate.
We could say: Phase 2® binds the enzyme alpha-amylase.
We could say: Chromemate® brand chromium is the niacin brand chromium complex, which is the active glucose tolerance factor responsible for efficient insulin action.*
But all of that is a bit much. Let's just instead talk about why the Carb Down™ vs. Your Holiday Cookies match is a landslide for the supplement.
The formula is designed to:
• support weight management*
• inhibit carb absorption*
• promote fat burning*
• help maintain normal blood glucose levels*
• neutralize calories from complex carbs*
• support appetite control*
How does all that work?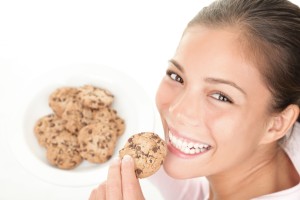 That question brings us back to the Phase 2® binding bit. This white kidney bean extract binds with alpha-amylase, which is an enzyme the body needs to break down starches.* Phase 2® only targets that enzyme, so it doesn't jumble up how your body will absorb other important nutrients.
It also doesn't enter your bloodstream. Instead, it stays in the digestive tract, blocking the starchy carb absorption from digestion.*
Sounds pretty great, right? We think so, too. Carb Down might be exactly the thing you need to make your holidays merry as they can be. You can read more about how it works and the ingredients here.
What do you do to help you manage weight during the onslaught of custom-made goodies? Share your thoughts in a comment!