By Karin Krisher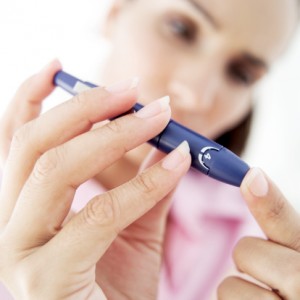 It's no secret that sugar consumption and obesity are in some ways related, or that obesity and diabetes are in some ways related. But a new, large-scale study "links increased consumption of sugar with increased rates of diabetes by examining the data on sugar availability and the rate of diabetes in 175 countries over the past decade." (Mark Bittman for the New York Times)
In other words, this study shows that sugar itself, not obesity, causes type 2 diabetes in a way we can't deny. Bittman likens the study's results to the correlation between lung cancer and tobacco products that came in the 1960s, because the level of confidence for both studies is the same—meaning they're both conclusive.
The study not only controlled for all external factors like aging, obesity, exercise, etc., but it also satisfied the "Bradford Hill" criteria for causation. Researchers were able to link dose, duration, directionality and prevalence, proving that there is, in fact, a cause and effect relationship here. And it looks something like this:
"Each 150 kilocalories/person/day increase in total calorie availability related to a 0.1 percent rise in diabetes prevalence (not significant), whereas a 150 kilocalories/person/day rise in sugar availability (one 12-ounce can of soft drink) was associated with a 1.1 percent rise in diabetes prevalence." (PLoS One)
Summarizes Bittman, "for every 12 ounces of sugar-sweetened beverage introduced per person per day into a country's food system, the rate of diabetes goes up 1 percent."
Whoa. Take a moment to read that again. Though we know the pitfalls of sugar consumption and don't view the study itself as a shock to the system, we do think seeing the facts outlined this clearly should help everyone think twice.
And that includes you, your office staff and your patients.
What do you tell your patients about sugar? Are there common discussions about fructose and sugary drinks?
Or is this topic one that gets pushed to the back burner? If that's the case, it's time to boil it right up front, because changes are coming. The results of this study have reignited the spark in calls for sugar-limiting legislation, and because the degree of confidence is, as mentioned, as high as that of the cigarette-lung cancer connection, those calls will likely be answered. Will your patients be ready to make adjustments, or will sweet teeth go unchecked?
Tell us how you could begin the conversation about sugar consumption. Share your story and hear from others on our Facebook page!