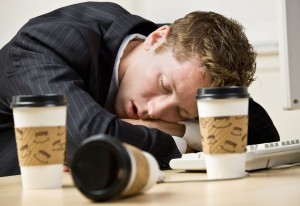 Tis the season to be jolly, right?
The holidays are supposed to be our chance to take a step back and relax. But, for many of us, the holiday season triggers feelings of anxiety and stress. Every Christmas carol reminds us of our endless to-do list. Our hectic social calendar feels like a full-time job. Suffice it to say, high levels of stress and exhaustion can lead to holiday fatigue.
Of course, it's important for your patients to recognize the difference between fatigue and feeling tired. Overindulging in eggnog at a holiday party causes us to drag through the next day. Fortunately, our bodies are conditioned to bounce back with sufficient rest and recuperation.