How to Spot High-Quality Private Label Supplements
Apr 25, 2022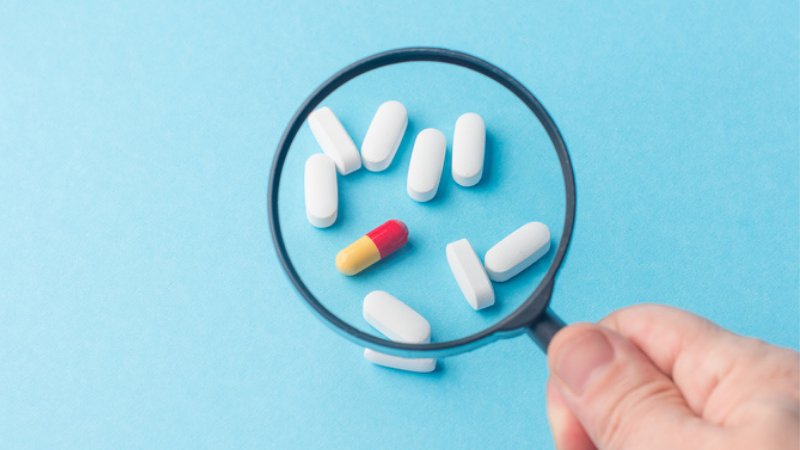 In the vast world of supplements, results make all the difference when it comes to customer loyalty. In other words, your brand's success is all about quality.
There's never been a better time to start your private label supplement brand, but not all suppliers' are created equal. One primary benefit of having a private label is making sure your customers and patients buy professional-grade products that get results. With so many private label suppliers to choose from, it's critical to understand how to spot high-quality private label supplements among the crowd.
These are the six questions you need to ask:
Is the supplement manufacturer FDA-registered?
Does the manufacturer have an up-to-date Current Good Manufacturing Practices certification?
Do they have on-site regulatory and quality control departments?
Do they perform clinical research to back their ingredients?
Did doctors or nutritional experts create the formulas?
Does the manufacturer employ third-party testing?

Brief Overview: What Are Private Label Supplements?
Private labeling means putting your brand on existing nutritional supplements with legal permission from their provider. If you've recently heard about the trend of private label supplements, it's for a good reason (insert PL trend article). Launching your own private label brand allows healthcare providers and business entrepreneurs to build a niche brand, grow customer loyalty, and significantly boost revenue, among other benefits.
What to Look for in High-Quality Private Label Supplements
When private labeling supplements, you can be sure your products are rooted in research and development, legal considerations, and marketing support.
Beyond considering the many factors that can help you choose the right PL supplement provider (insert article), you need to know what makes high-quality private label supplements. To begin, the best way to determine quality is to evaluate the company you purchase from.
Is the supplement manufacturer FDA-registered?
While the FDA doesn't regulate supplements in the same way they oversee pharmaceutical drugs, they do dictate which claims are appropriate for companies to make about their products. Supplements are categorized as food products and must meet regulations around labeling and manufacturing.
A trustworthy private label supplement supplier will be registered with the FDA, and their products will meet all necessary guidelines and regulations.
Does the manufacturer have up-to-date Current Good Manufacturing Practices?
One crucial way the FDA ensures supplement safety is by requiring companies to follow Good Manufacturing Practices (GMPs). These practices are enforced through inspections and grant authority to seize, prosecute, and remove products that are considered dangerous.
Your private label provider should absolutely be up-to-date with these current guidelines and have CGMP certification.
Do they have on-site regulatory and quality control departments?
Ideally, your private label supplier will offer turnkey service that includes everything you need—from onsite quality control departments to regulatory—making the process as straightforward and streamlined as possible. With onsite services, you can expect your private label brand to launch quickly, usually within four weeks from label design to product shipment.
Does clinical research back their ingredients?
Look for a supplement provider that conducts ongoing research focusing on the complex relationships among nutrients and the latest advancements in nutrition therapies. For example, at DaVinci Laboratories, we have been awarded four patents for DMG's beneficial effect in the areas of immune response and cell support. Whichever company you partner with, verifying supplement quality is fundamental to your success and your customers' wellbeing.
Did doctors or nutritional experts create the formulas?
Professional-grade supplements are created by a team of doctors and nutritional experts who understand the needs of customers and the importance of ingredient sourcing and quality. At DaVinci, our research and development team along with our scientific review board develop professional-grade formulas using the newest and most relevant delivery systems.
Does the manufacturer employ third-party testing?
Always choose a supplement manufacturer that uses third-party testing and can provide certificates of analysis to verify your product's quality. Third-party certification describes an organization outside the supplement company itself evaluating the products and affirming their quality. Third-party testing is one essential part of the process, and third-party certification also includes auditing the manufacturing process, assessing product quality, and label evaluation.
Truth in Labeling
Inactive ingredients are also a critical factor to consider with supplements. Given how FDA guidelines are constructed, it's possible to manipulate or not be completely transparent with ingredient lists and product information. Most reputable, high-quality supplement providers pride themselves on honesty and total truth in labeling, but some retail companies make bare minimum products or add unnecessary fillers.
Look for a company that insists on using effective levels of ingredients and potent formulas that are never watered down.
Conclusion
If you are a doctor or other licensed healthcare practitioner, you don't want to give your patients anything you wouldn't take yourself. Verifying supplement quality is relatively simple, and any trustworthy supplier should happily share compliance documentation. You can also do a Google search for product recalls and truth in labeling violations. Following these tips for identifying high-quality supplements is a vital part of private label success.