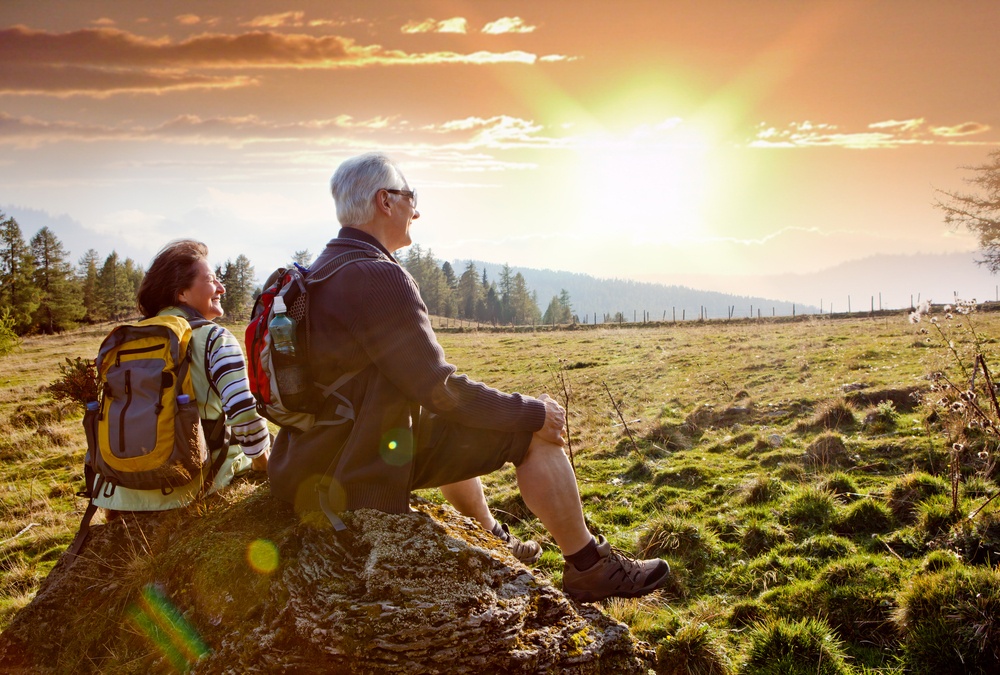 Curcumin has long been celebrated for its antioxidant and anti-inflammatory properties, and its positive effect on overall health. Now, a growing body of research demonstrates that curcumin may also support cardiovascular health in both healthy individuals and those at a higher risk for heart disease.
It's well known that heart disease is one of the leading causes of death in the U.S. and around the world. But, supplementing with curcumin can actually help mitigate many of the risk factors associated with heart disease. Curcumin has been shown to help reduce chronic inflammation, stabilize blood lipid profiles, and improve endothelial function. Not coincidentally, all of these factors play a key role in maintaining a healthy heart.
Turmeric, curcumin, and curcuminoids
In my most recent blog post, "How to Identify Quality Curcumin Supplements," I laid out the basic properties and science behind curcumin:
"Turmeric, curcumin, and curcuminoids are related but not interchangeable terms. Turmeric is a yellow spice from the ginger family whose rhizome contains curcumin, the ingredient responsible for its therapeutic qualities. Curcuminoids are the active compounds within turmeric or curcumin. They are polyphenolic pigments and include curcumin, demethoxycurcumin, and bisdemethoxycurcumin, with curcumin being the most abundant of the three."
When delivered in a bioavailable form, curcumin can support a wide range of health benefits, including cardiovascular function as detailed below.
Chronic Inflammation
Curcumin supplementation can benefit your patients that suffer from chronic conditions related to inflammation.
Chronic inflammation may lead to an increased risk of heart disease as it exposes the body's tissues to constant, low-level oxidative stress. As a result, chronic inflammation may have a hand in the occurrence of cancer, metabolic syndrome, Alzheimer's and notably, heart disease.
Chronic inflammation can trigger a reduction of blood flow to vital organs and thus, a sharp increase in risk of heart attack or stroke. However, curcumin has been shown to possess strong anti-inflammatory properties and it may be just as effective as anti-inflammatory drugs, according to a study published in the Scientific Journal, Nature.
Curcumin works as anti-inflammatory agent by suppressing the NF-kB molecule, which is responsible for "turning on" genes related to inflammation. NF-kB is a molecule that has been strongly linked to heart disease and other chronic ailments. By blocking NF-kB, curcumin works on the molecular level to combat chronic inflammation and its effects.
Maintaining a Healthy Lipid Profile
Maintaining a healthy lipid profile is another reason to recommend a curcumin supplement to your patients.
Elevated levels of LDL cholesterol or triglycerides and a reduction in HDL cholesterol are associated with atherosclerosis and therefore, an increased risk of heart disease. However, researchers have found that supplementing with curcumin can be beneficial for individuals with poor lipid profiles.
Curcumin works within cellular pathways to help prevent the deposition of cholesterol into the bloodstream, which leads to damaged blood vessels. Curcumin also supports the removal of cholesterol from the liver, cells and tissues.
Furthermore, a 2014 study among patients with metabolic syndrome demonstrated that curcumin supplementation led to a sharp reduction in LDL cholesterol and triglycerides as well as an increase in HDL cholesterol.
Endothelial Function
Proper functioning of the endothelium, which is the lining of blood vessels, is critical to healthy vascular and cardiovascular systems. It's responsible for regulating blood pressure, blood clotting, cell growth and other critical functions. So, it's no surprise that endothelial dysfunction has been strongly linked to heart disease.
Numerous studies show that curcumin's mechanisms may have strong benefits for the endothelium. As a matter of fact, one study revealed that curcumin is as effective as routine exercise in maintaining endothelial function. Curcumin has also been shown to help reduce blood pressure and heart rate, and improve endothelial function in healthy individuals.
Optimal Curcumin Absorption
Research continues to show that curcumin is a powerful nutritional supplement that can support cardiovascular health. Unfortunately, curcumin does have one drawback as the natural form is poorly absorbed by the body.
Curcumin's poor bioavailability means that only a small portion of the dose actually reaches the bloodstream. That's why it's important to recommend a curcumin supplement with superior bioavailability.
CircuWIN is specifically designed to enhance absorption in order to activate this potent extract's health benefits. According to its website, CurcuWIN "increases relative absorption of total curcuminoids 46-times over standard curcumin." Another example is BioPerine®, which provides enhanced absorption and 2000% improved bioavailability for their curcumin supplement.
Evidence suggests that curcumin is not only a potent anti-inflammatory and antioxidant but it may also support your patients' cardiovascular health, specifically those at risk for heart disease.