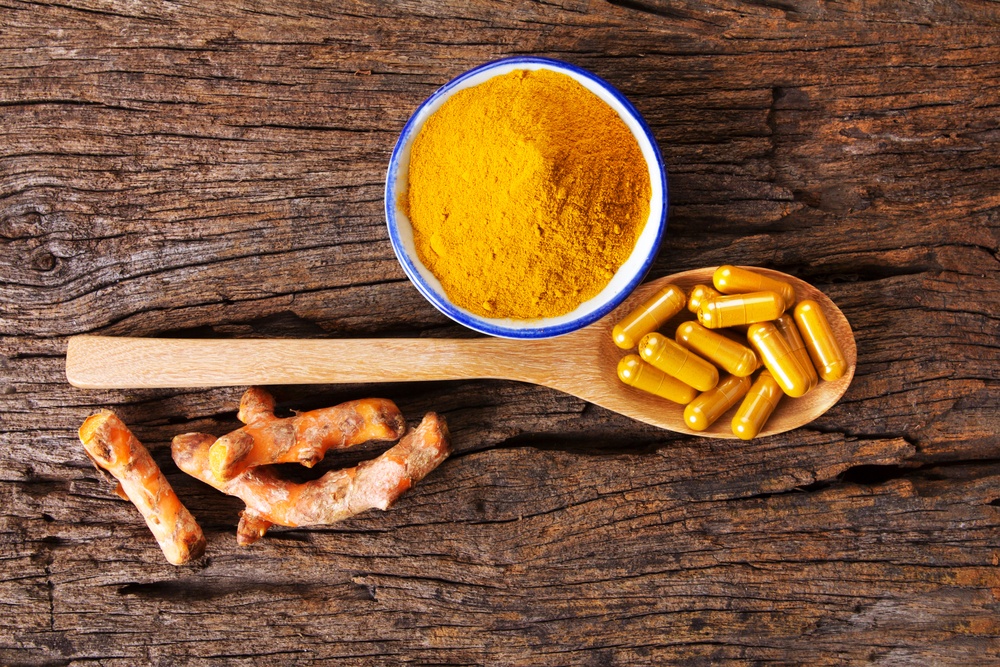 Not all curcumin is created equal.
Knowing how to identify high quality curcumin supplements is key to incorporating them into regimens for your patients, but first, you should understand the basic properties of curcumin itself and what makes it useful.
Turmeric, curcumin, and curcuminoids are related but they aren't interchangeable terms. Turmeric is a yellow spice from the ginger family whose rhizome contains curcumin, the ingredient responsible for its therapeutic qualities. Curcuminoids are the active compounds within turmeric or curcumin. They are polyphenolic pigments and include curcumin, demethoxycurcumin, and bisdemethoxycurcumin, with curcumin being the most abundant of the three.
We'll explain how this vital nutrient provides health benefits and how to identify quality supplements to use in your practice.
Health Benefits of Curcumin
Chronic inflammation underlies many of the symptoms patients present with and it's a factor in most diseases, including diabetes, Alzheimer's, arthritis, autoimmune diseases, cancer, and cardiovascular disease. Nuclear Factor-Kappa B (NF-ĸB), found in a cell's cytoplasm, acts as a kind of switch that turns inflammation up or down in the body at the cellular level. Inhibiting NF-ĸB can help delay or prevent the onset of disease. Curcuminoids, when bioavailability is high enough for absorption by the body, are shown to inhibit NF-ĸB.
The curcuminoids found in curcumin can be used to support:
Joint and bone health

Healthy inflammatory response

Healthy blood vessel function

Prevention of loss of lean body mass

Bone density
Curcumin also metabolizes at a high rate and it clears the system rapidly.
Absorption and Quality
Simply comparing amounts in curcumin supplements isn't enough to determine their quality. The potency and the bioavailability are critical.
Curcumin is known to have poor oral absorption quality in the body, making it hard for it to get to blood levels high enough for the bioactivity properties to be effective. Therefore, the higher the bioavailability of a particular curcumin supplement, the more effective it will be.
To combat this issue, some companies have developed microencapsulation technology to help make absorption easier, such as Meriva®, a phytosome that encapsulates the curcumin molecules in lipids to make sure they get absorbed in the body.
Powder Vs. Quality Curcumin
The curcumin that's in the turmeric powder you might cook with in the kitchen or pick up over the counter isn't the same high-quality curcumin that has active compounds and curcuminoids that will benefit patients.
This kind of quality curcumin begins…at the beginning.
Pre-requisite quality controls that begin as early as the growing stage factor into the overall quality and bioavailability of curcumin. Quality curcumin should be subjected to a number of procedures and controls when the material is in its raw form—that is, when it's being grown, harvest, dried, and stored.
Harvesting and Manufacturing Quality Curcumin
Even at these early stages, the biomass should be quarantined and monitored, and tests for microbiological and chemical analysis should be ordered. Potential contaminants, such as pesticides, aflatoxins, and heavy metals, need to be controlled.
Once the botanical raw material is released, it undergoes another set of controls during the processing and manufacturing stage.
These controls focus on GMPs, which are regulated and outlined by the FDA under Title 21. They ensure testing is done on every raw material being used in any supplement to determine its purity, potency, identity, and contaminants in order to prove to consumers that the company selling the supplement is meeting its label claim.
The GMPs also provide a statistically valid method for substantiating label claims on the finished product, per the Truth in Labeling Act. All of the pre-requisite analyses as well as analyses done in the processing and manufacturing stages should be well documented by the producer. They are required to possess this documentation in case they are audited by the FDA.
The level of quality control in the raw material stage may vary from company to company, so be sure to do your research. Indena® is one company that emphasizes early testing and controls before the material reaches the processing and manufacturing stage, with 30 protocols in place for ensuring high quality curcumin. All of these steps contribute to the efficacy of the curcumin you'll get in a branded supplement like the one we offer.
When you're adding curcumin to your practice and to a patient's regimen you will want a high-quality supplement with the right curcuminoids present and the right amount of bioavailability. Research the company you're buying from, and make sure you can identify what their quality controls and tests involve at every stage of production. Look for providers that boast cGMP certification, and find out if any recalls have ever been issued. This will help ensure your practice and your patients get the greatest benefits from this amazing supplement.