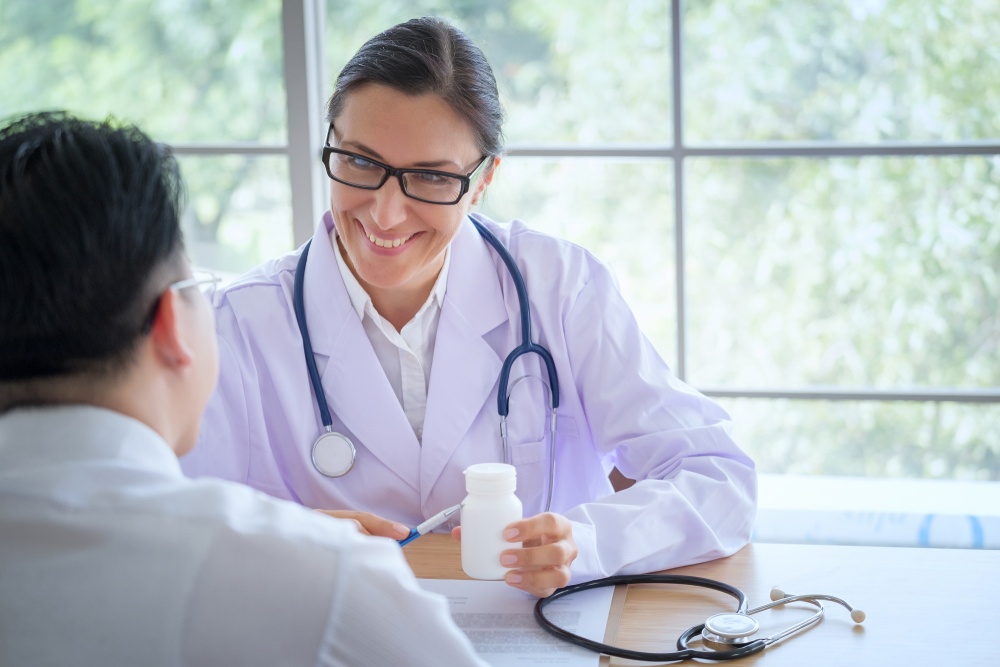 Dietary supplements represent an excellent opportunity for you to grow your practice and help your patients achieve their health goals.
But, that can only be accomplished by choosing the right supplement provider for both your needs and those of your patients. Think of a supplement provider as your partner that'll work with you every step of the way to ensure maximum success in this venture.
However, it's important to conduct your own research in order to determine the supplement manufacturer that works best for your practice and your patients.
Evaluate the Company's Online Presence
First, you need to know what questions to ask, where to look and how to research the answers yourself.
Many of your questions can be answered on the provider's website. You'll find detailed information about the company's mission, history, values and products. If you can't locate a specific answer online, don't hesitate to reach out to the company's customer service department to inquire about these critical questions.
You should also take it upon yourself to review a company's social media presence on key platforms like Facebook, Instagram and Twitter. This will give you a strong indication about the company's image and core values.
Take a few moments to read reviews on e-commerce sites like Amazon. This'll help you better understand how the marketplace views this company and its products. You'll also gain invaluable insights into the company by reviewing what its customers have to say about it.
Find Out About Research and Development
Product development is a painstaking process that doesn't happen overnight. It requires extensive research, ingredient testing and quality assurance procedures.
Superior supplement companies are committed to safety and innovation when developing nutraceuticals. Naturally, you want to place your trust in a supplement provider that takes a scientific, research-backed approach to product development.
Does the company use branded ingredients backed by clinical studies to prove their effectiveness? These ingredients require a considerable financial investment and demonstrate that the company is committed to quality above all.
Many of these companies will also offer you the chance to read white papers that demonstrate the effectiveness of a specific supplement or ingredient. White papers may provide the concrete evidence you need to make a recommendation to a patient.
Review the Raw Materials in Their Products
A dietary supplement is only as effective as the raw materials that go into it. Before choosing a provider, you want ensure that its supplements contain pure ingredients with a standard for consistency and quality.
It's helpful to learn more about the company's testing practices when it comes to their raw materials. Extensive testing is required to determine whether raw materials meet a standard for quality, purity and potency.
It's without question that all raw materials must be tested for contaminants, heavy metals and purity. Extensive testing is necessary for ensuring the safety and efficacy of a supplement.
If a supplement manufacturer is not conducting internal testing of raw materials, then its customers are likely the ones paying the price. If you can't rely on the quality of ingredients, then you can't rely on a supplement or its manufacturer.
Look into the Provider's Manufacturing Process
Good Manufacturing Practices (GMPs) are just as important as the raw materials when it comes to developing a first-rate dietary supplement. Make sure to determine whether the provider is registered as a Certified Good Manufacturing Practice (CGMP) facility.
GMPs are the best system for guaranteeing that all products meet a standard for quality and consistency. GMPs are specifically designed to help minimize the risks involved in production of nutraceuticals and to ensure the quality of a given product.
GMPs cover all aspects of the manufacturing process from the materials, production facility and equipment to the training and hygiene of the staff. It's essential that a manufacturer has documented procedures for any process that may affect the quality of a product. Following detailed, step-by-step procedures every day is an essential part of GMPs and product quality.
Compliance with GMPs is proof that a manufacturer has made product quality and its customers a top priority.
Compare Supplement Facts Panels
The updated "Supplement Facts" panel is packed with critical information to help you make an informed decision when choosing a supplement provider. It's important to review key factors such as "Serving Size," nutrient levels, % Daily Value (%DV) and directions for use to maximize health benefits from a supplement.
Evaluating active ingredients isn't enough. Look at the "Serving Size" and nutrient levels in order to determine a supplement's potency. The %DV, tells you the percentage of Recommended Daily Amount (RDA) that you're getting from a single serving of a supplement. By comparing Supplement Facts panels, you'll be able to determine which supplement provider is offering the most value and benefit to you and your patients.
Another important element is "Other ingredients" listed underneath the fact panel. This is where you'll find the inactive ingredients that were used in production but aren't essential to the supplement's health benefits. This list often includes unwanted fillers, binders and artificial ingredients that your patients don't want to put in their bodies.
When you partner with the right supplement manufacturer, it can grow your practice and help your patients achieve their health goals.