Six Benefits of Selling Private Label Supplements
Jan 11, 2021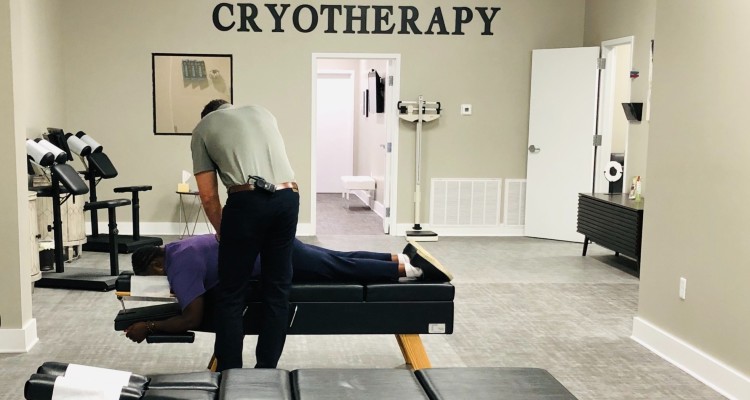 Introducing private label supplements to patients may be the key to taking your practice to the next level.
Like many practitioners, you've probably had the experience of knowing exactly which nutritional supplements will get your patients results without having the exact product on hand. Or perhaps you have the products, but you're unsure if your patients will continue purchasing from you, or just look online for a lower price.
On top of improved patient outcomes, private label supplements can also drive your business in terms of profits, brand awareness, and loyalty. In many cases, getting started can be simple, straightforward, and low-risk.
What Are Private Label Supplements?
To briefly recap our more extensive article outlining private label supplements, private labeling refers to putting your unique brand on existing professional-grade nutritional supplements that already come with legal permissions from their provider. Compared to manufacturing your own supplements, this is a much more affordable way to offer personalized products with far less liability risk, as the supplier's shared legal responsibility partially protects you.
There are several important factors to consider when deciding whether private label supplements are right for your practice. For example, you'll need to have a legally established business as a licensed healthcare professional and ensure that your clientele will be receptive to your products. When you start out, many private label supplement providers will let you begin with relatively small orders of just one or two products to get a sense of how to market them to your patients successfully.
The Benefits of Selling Private Label Supplements
1. Expand Your Patient Base
Trust in a knowledgeable practitioner is the cornerstone of a successful practice. Giving your patients the opportunity to buy high-quality supplements from their integrative provider directly will deepen their relationship with you and generate more referrals and a growing patient base.
2. Increased Brand Awareness
Many integrative doctors avoid creating their own supplement brand, thinking it will be cost-prohibitive and complicated. In reality, partnering with a professional private label supplier makes the process both affordable and easy, resulting in increased brand awareness for your practice and products.
Your patients already trust you as a practitioner, and trust in your products will come naturally to them. Furthermore, friend and family referrals will amplify and reinforce your area of expertise in specific areas of health.
3. Patient Compliance and Loyalty
Even if you recommend that your patients purchase the highest quality supplements, you can't be sure how well they'll comply once they leave your clinic. It's common for patients to bargain hunt for less expensive and generic brands online, which often results in worse outcomes, frustration, and less likelihood of sticking to a treatment plan.
When patients experience desired outcomes and see improvements from supplement use, their compliance and loyalty will grow exponentially.
4. Trusted Professional Grade Products
With your own unique blends of active ingredients designed to effectively target specific metabolic systems based on your patient's needs, you can recommend and sell supplements with the utmost confidence that your patients are getting the best products available. While your patients might not understand the colossal differences between supplements, you need to ensure their potency, safety, and efficacy.
5. Lucrative Revenue Opportunities
If you recommend supplements to your patients already, you are likely losing out on a major revenue source. Buying wholesale with private label supplements can significantly expand your earning potential. Selling private label supplements ends up benefiting both you and your patients.
6. Affordability
Partnering with a private label supplier usually allows for low minimum order quantities, which means you don't have to risk investing a large amount upfront. This allows you to test new products more easily without getting stuck with a huge excess of inventory, saving you money in the process.
The TakeAway
Private label supplements add an element of exclusivity that can boost profits within your practice and get your patients the results they want. You will feel peace of mind knowing that your patients are getting high-quality products, and they will feel a heightened level of trust and compliance in their care and treatment plans. If you're unsure as to whether now is the right time to begin selling private label supplements, you can always speak with one of our knowledgeable team members to create your own strategic plan.