Private Label Supplements: How to Get Superior-Quality at Low Cost
Dec 26, 2019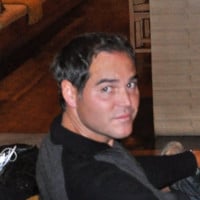 Written By:
Dom Orlandi, President of DaVinci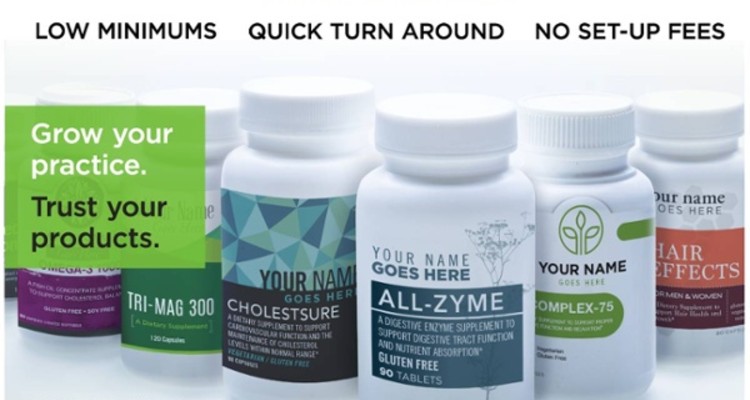 Whether you're a medical doctor, naturopath, chiropractor, registered dietician, or another licensed practitioner, high-quality private label supplements can take your practice to the next level—not just financially, but also build your brand and increase patient trust and loyalty.
Many practitioners are under the false impression that creating their own brand of superior quality supplements is a complicated process, and they end up losing out on a great opportunity to grow their practice and create a better patient experience because of perceived barriers.
The truth is that private label supplements are not only easy and affordable to make, but they ensure that your patients receive trusted, professional-grade supplements that provide the results they want. Private label supplements are a win-win for both practitioners and patients.
To clear up any confusion about selling your own supplement brand, this article acts as a simple three-step guide on how to get started.
Why You Should Consider Private Label Supplements
From a business standpoint, private label supplements are an excellent way to build your brand image and marketing identity. They can increase your revenue and ensure that your patients are getting results.
Quality and trust are two factors to consider with private label supplements. Your patients already know you are a trusted and knowledgeable healthcare provider. Giving them the opportunity to purchase superior supplements that produce their desired health outcomes will significantly boost their trust in you.
But not all supplements are created equal, and when patients seek out lower-quality products online or at their neighborhood drug store, nobody wins. Private label supplements allow you to hone in on the specific needs and demands of your clientele and offer a selection of formulas you know and trust. Plus, they won't be able to search for a cheaper price on the brand you are selling online, to under-cut your profit margin because you are selling your brand.

Private Label vs. Custom Formulation
It's important to differentiate between private label supplements and custom formulations. Some practitioners—most often those who specialize in a specific condition or area of health—want to put together their own unique formulas and ingredient lists. This can be a wonderful service to offer, but it is referred to as a custom formulation rather than private labeling.
This process typically has higher minimums for getting started. So you should have the patient volume to go this route.However, if you have a condition-specific niche, branding your own specific formulas may be worthwhile. If creating your unique proprietary formulas is something you're interested in, check out our page on Custom Formulation for more detailed information.
How to Get Started with Private Label Supplements
We want to take the guesswork out of private label supplements, so here are three simple steps you can take to get started:
First, browse the catalog to see which products and formulas best fit the needs of your practice patients. Some brands offer hundreds and hundreds of formulas, and this can feel a little overwhelming. Our catalog has around 250 products, which includes top-tier supplements, vitamins and condition-specific formulas for everything ranging from digestive health to cardiometabolic support to weight loss and more.


Next, you'll get a call from a knowledgeable representative to learn more about your practice and goals. The main objective of this conversation will be to discuss which products and formulas will meet the needs of your practice's clientele. This representative will help you get a better idea of ordering minimums in your first order and subsequent orders, and they will discuss labeling and pricing. You might expect to pay anywhere from $100-$500 per product to get started with an initial supply. We have a low minimum order of 36 bottles of any product on your first order, but you can order smaller quantities on all subsequent orders.


Now, create your label. This step is important not only because it reflects your brand and markets your practice, but it also helps your supplements meet compliance from a regulatory standpoint. Many practitioners already have their own logo and label design, but we have a wide selection of pre-designed templates for those who don't. One benefit of these pre-designed labels is that they come with structure-function claims and supplement facts that are already compliant with regulations. For those who wish to add their own language, claims, or supplement facts, you will ultimately be responsible for meeting regulatory guidelines, but we can offer guidance throughout the process.
Once you've placed your first order, the process takes between 10-12 days for labels to be printed and products to be delivered. Subsequent orders typically go out within 3-5 days.
As you can see, the process of getting started with private label supplements is relatively simple and affordable. If you're new to supplement sales or not sure whether investing in private label supplements is worth it, consider first offering outside brands and tracking sales. Once you understand the demand, you might begin with just 2-3 private label supplements and slowly grow from there. Private label supplements allow you to offer superior-quality supplements, build trust and loyalty with your patients, increase revenue, and feel confident that you are providing products that genuinely get results.