How to Create Exclusivity for Private Label Supplements
Mar 15, 2021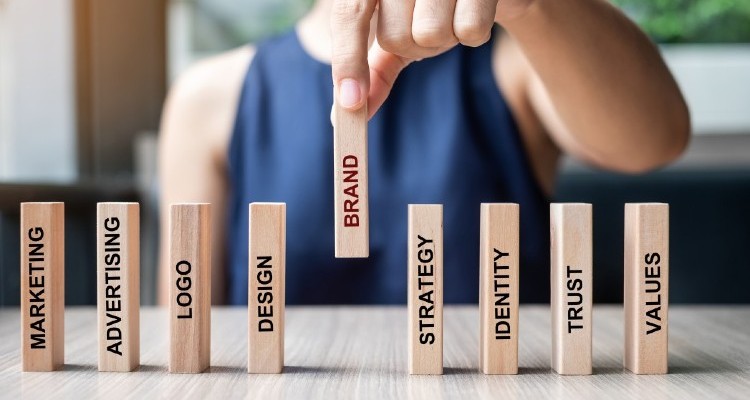 Creating exclusivity for your private label supplements might sound daunting, but it's actually quite simple: it just means establishing a niche for your own brand.
Through marketing strategies, exclusive product offers, and honing in on unique and effective ingredients—along with other specific approaches—you can distinguish yourself from the pack even when you're selling similar products.
This article outlines why it's important to create exclusivity for your private label supplement brand, and how to do it.
Why Product Exclusivity is Important
By creating exclusivity for your private label supplements, you are also cultivating a customer base that is exclusive to you and your products. While generic products might be readily available, your customers feel loyal to your offerings and confident in their specialized benefits and advantages.
Needless to say, you want your patients or e-commerce customers to be familiar with and committed to your name, information, and product efficacy. You want them to keep coming back. If your product is the same as other generic offerings on the market, it becomes less desirable. The bottom line is that exclusive products directly translate to exclusive customers.
Strategy 1: Branding Your Own Supplements
The first and simplest step—branding your own supplements—already establishes that sense of exclusivity. Branding your supplements in a way that's unique to you instills your patients with trust and encourages even the most frugal of patients to buy your products instead of searching for inferior generic brands online that might be cheaper, yet won't provide the same results.
For eCommerce vendors, branding your own supplements often enables you to charge significantly more than the competition and allows you to more strategically market your products. For example, you might have one product with three distinct private labels that allow you to target different groups of buyers. If your product offers various health benefits, you can create different labels and marketing collateral that draw interest from communities seeking support for specific problems, from cardiovascular health to bone health to cognitive health.
Strategy 2: Offer Exclusive Products
Like Davinci Lab's Black Elderberry* liposomal elderberry, offering products that are not widely available from other practitioners or retailers—or are only available as private label supplements—is key. This means that regular consumers and practitioners don't have access to these exclusive products, creating a niche supplement that isn't accessible through distributors.
For example, there are numerous elderberry products available online and in stores, but high-quality black elderberry extract packed into a liposomal delivery system extremely difficult anywhere else, and you as a provider can feel confident of its increased health benefits.* Your patients and eCommerce customers won't easily find liposomal elderberry or liposomal elderberry with vitamin C elsewhere, which creates exactly the buzz you want.
Strategy 3: Find Ingredients That Others Aren't Using
One major benefit of creating your own private label supplement brand is that you get to design the labels, meaning you can highlight and call out any and all ingredients that speak to your potential buyers, and use them as marketing collateral.
Using product sell sheets is a great place to start. For example, liposomal elderberry's sell sheet provides detailed information on all of its ingredients and their benefits. Depending on the needs of your patients or eCommerce buyers, you can focus on the ingredients that are most relevant to your customers, adjusting product descriptions or names to feature certain appealing aspects. As another example, you might offer ALLER-DMG, whose first product is vitamin C and at DaVinci is marketed as a "dietary supplement to support respiratory, nasal, and skin health.*" However, you could decide to re-label this product as IMMUNO-C with: "immune-supporting DMG," if this better fits your customer base.
If promoting our Zinc with Elderberry product, you might choose to re-label it as an Elderberry with Zinc supplement. Highlight the ingredients that make your products unique and are most relevant to the healthcare needs of your clients and patients.
Step 4: Certifications
Along with promoting specific ingredients, private label supplements also provide you with the freedom to highlight certifications that are relevant to your buyers. You can distinguish your brand by using products that are certified in trendy areas, like gluten-free, made with non-GMO ingredients, organic ingredients, SQF (safe quality foods certified), cGMP (current good manufacturing practices), and others. Depending on your buyer persona and patient base, you'll research or already know which certifications are most important, and create your marketing to highlight these aspects on your products (under the allowable regulatory guidelines).
Strategy 5: Hone Marketing and Copywriting (Know How to Talk About Your Products)
Knowing how to market and talk about your products will vary somewhat, depending on the context. Are you a practitioner or are you promoting your products on an eCommerce site or retail location?
For practitioners, you already have established trust with your patients. Speaking confidently about how your exclusive private label supplements fit into your patient's specific protocol or health plan is essential, and may be your best marketing tool.
For eCommerce or retail, you'll need to thoroughly understand who you are marketing to, and what their specific healthcare concerns are. For example, are they looking for cardiovascular support, cognitive support, hormonal balance or something else? Learn how to position your supplement labels accordingly, and be sure your marketing materials and copywriting reflect these same customer needs.
CONCLUSION
To create exclusivity for private label supplements, your top priority is to tie products into your brand. Give them a personality that fits with your brand image, and be sure to maintain brand consistency with how you market your range of products.
Choose products that are only available as private label supplements, highlight unique ingredients that other practitioners or retailers aren't using, market and label your supplements in accordance with your customers needs, and know-how to talk about them to your patients.