Managing Private Label Shipping and Inventory: A Step-by-Step Guide
Jul 26, 2021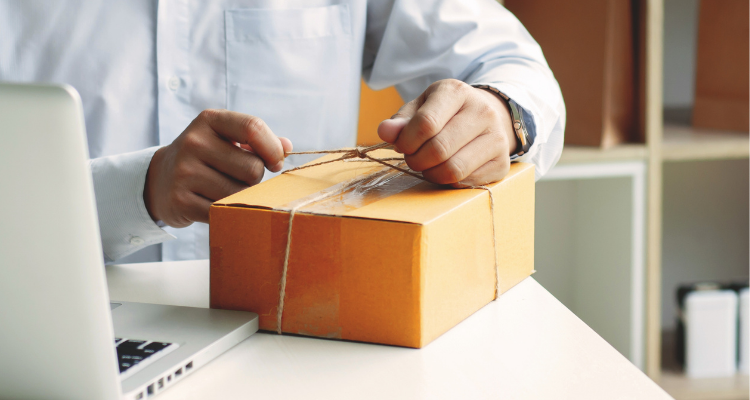 You've made the exciting decision to start your private label supplement brand. Congratulations! The anticipation you feel might be mixed with some anxiousness around how to manage inventory and shipping—you certainly don't want to end up sitting on unused inventory or having to go on backorder right away.
Thankfully, the process of managing private label shipping and inventory is pretty straightforward with the right team of professional support. Once you've chosen a high-quality supplement supplier with order minimums that work for your business—and a competent fulfillment center that will ensure your supplements are packaged perfectly—you'll be set up for smooth sailing and increased profits.
We've put together a step-by-step guide to managing your inventory and shipping, understanding where private label drop-shipping comes into play, mistakes to avoid, and tools for success.
Private Label: Are You Ready to Start Your Own Brand?
If you're still on the fence about private label supplements, you might be wondering if you're truly ready to take the leap. Whether you are a doctor or other healthcare practitioner, a brick-and-mortar retail vendor, or an eCommerce vendor, it is essential to pull the trigger on your private label brand at the right time.
A professional private label supplier with excellent customer support should be able to guide you through this process. You'll need to consider your customer base, what products are likely—or unlikely—to be successful, your current level of brand recognition, and other considerations. In general, taking advantage of a supplier's low order minimum to test the waters is a good idea to gauge the success of certain products and sales.
The truth is that more and more practitioners are losing sales and refilling orders to vendors like Amazon and other platforms. If you sell at least twelve units of any one product per month, you will likely benefit from deciding to private label.
How to Manage Your Private Label Shipping and Inventory in Six Steps
You don't need to guess your way through this process. Here is your step-by-step guide to managing private label supplement inventory and shipping and setting yourself up for success.
Partner with a high-quality private label supplement provider
Not all private label suppliers are created equal. It's crucial to choose an experienced company with superior product formulations, quality assurance, quick turnaround times, and more. You also need to consider your niche—which products will work well in your specific business? It's also smart to understand which products are current private label supplement top-sellers. Choose a supplier who offers that type of inventory.
DaVinci offers 50 years of experience and a full-spectrum team that can help you map out your private label business from the start with products explicitly designed to capture current market demand.
Choose a fulfillment center
If you are a doctor selling private label supplements to your patients, you likely won't need a fulfillment center. This type of company has a warehouse space to store inventory, and they will ship products to your customers as they place orders. You can connect your eCommerce store and have your private label supplier ship inventory directly to the facility.
ECommerce vendors will need to figure out how to store and ship inventory. Most private label suppliers (including DaVinci) don't have their own warehouse or fulfillment center, but we can help you find one and ship your products to that company.
Many of our private label clients report excellent experiences with Kaerwell and the GetHealthy Network. Amazon is one platform that has its own warehouse, shipping rules, and procedures, but if you want to sell your private label supplements on other eCommerce platforms without worrying about tracking, storing, and shipping inventory on your own, a fulfillment center and warehouse is the easiest way to go.
Discuss inventory and product selection with your supplier
DaVinci (and any other professional, trustworthy private label supplier) should be able to guide you through the process of selecting the most appropriate products for your business. Which are most likely to succeed? How much should you order? We're here to help you answer those questions.
Our minimum order for eCommerce private label clients is 144 units. This amount ensures sufficient inventory so you can avoid reordering within a month or two—it can be a fatal mistake for your new private label business to go on backorder immediately. On the flip side, if a product sale doesn't ramp up as quickly as you'd hoped, you should still be able to sell 144 units without worrying about them expiring. Inventory is usually good for about 18 months.
Most new eCommerce retailers start with a minimum of 144 units per product, as this allows you to test the waters before making a more significant investment.
Create your label
Private label supplements on Amazon requires specific shipping labels per box for warehouse sorting. Other fulfillment centers may require something similar, along with ASIN or barcodes that are company-specific and must be added to their labels. Depending on which fulfillment center you work with, you might need (or prefer) to create your own labels. Even if your fulfillment center offers packaging as part of their service, you can opt to include personalized custom packaging, tape, or stickers.
Place your first order
Now you're ready to place your first order! Your private label supplier will provide all necessary information to your fulfillment center, such as dimensions, weight, and bottle count. Then, your supplier will send the inventory to the fulfillment center for warehouse storage and shipment.
Track your inventory
Tracking your inventory is crucial, and certain fulfillment centers, like Kaerwell, will help with this process. Your private label supplement supplier should also continuously check in with you to ensure things are going smoothly, following up on inventory and any other issues that may arise.
Takeaway
Managing your private label inventory and shipping can be simple, as long as you understand the process and choose an experienced, knowledgeable private label supplement supplier and fulfillment center. At DaVinci, we can walk you through the process from start to finish and make sure you are supported with inventory and shipping to grow a profitable private label supplement business.