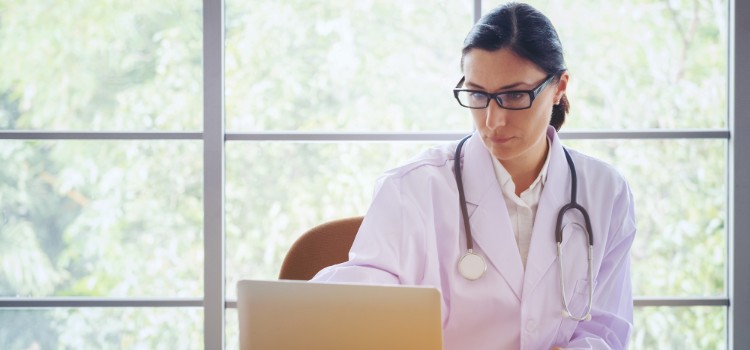 During Naturopathic Medicine Week, we were very fortunate to receive some time with a practicing Vermont primary care naturopath, Susan Jacobs.
Susan's perspective is one that we need to share, because it's based on a value system which we at DaVinci also hold true, one that involves whole body wellness, comprehensive understanding and preventative care.
Dr. Jacobs, who practices in Shelburne at the Champlain Center for Natural Medicine, first came across the concept of naturopathy at a young age.
"It was in my junior or senior year of high school and I was at a friend's house where the family was talking about nutrition and how it could affect cholesterol," she said.
As an undergrad, Susan studied pre-med and was still on the track to go to modern allopathic medical school, but realized it didn't fit in with her worldview and philosophy on health. She was more interested in "how do you treat with non-invasive methods? Be proactive instead of reactive?"
After majoring in biology, she moved on to a doctorate for naturopathic medicine program at Bastyr in Washington. That process, Susan said, begins very similarly to allopathic medicine school, with intensive training in anatomy and the bodily processes.
She noted that naturopaths are now trained as primary care physicians because of a shortage of people filling this role in our current healthcare system. There are many specialty MDs, but fewer people acting as primary care, practicing clinicians.
And this role is so important. As a primary care physician, Susan practices with an acute understanding of holistic wellness. First, she starts with understanding the basics – "what does it take for everybody to be healthy? Good nutrition, good sleep…" and recognizes that "what might be right for me might not be right for everyone."
The intake process is lengthy, and designed to promote the whole-body view of health that Dr. Jacobs practices. She considers stress, learned behaviors, genetic potential, and much more. After this, there begins a therapeutic order of operations:
If someone comes in with a common cold, why prescribe an antibiotic for a viral issue? Instead of this, Susan considers the immune system, the patient's individual biology, and how to move forward by supporting their normal detoxification processes. "It's a science and an art," she said. "There's a lot in our toolbox to choose from."
One aspect of naturopathy that underpins its philosophy is the partnerships formed between doctor and patient. "I get to know what their goals are and what they want to accomplish, and then it's their ideas, and I mesh my knowledge," Susan said.
At the Champlain Center, Susan works with the first naturopath ever licensed in Vermont, Dr. Bill Warnock. He was instrumental in moving forward legislation to address the issue of licensed naturopathy.
Legislation continues to be an issue in many states. Despite the credentials of these medical professionals, naturopathy can often be cast in a negative light, as it doesn't fit in with our current medicinal model.
Importantly, the bid for recognition by law and insurance is affected by these larger entities. While there are only 5000 practicing naturopaths throughout the country, there may be 5000 practicing MDs in one state. This size disparity greatly impacts how legislative bodies view naturopathy. That's why it's always valuable to share information about naturopathic medicine models; it can help move us forward legislatively.
In fact, Dr. Jacobs chose to move to Vermont because of our state's recognition of naturopaths. "I couldn't practice the way I wanted to in Ohio," she said. "I functioned more like a health consultant than a doctor. But every state has a little group of naturopaths that are trying to get legislation to pass."
"It's important that we spread the word about it. The more people that know about it, the more support we can get," she said.
Naturopathy isn't about winning. It's about care. But legislative protections can make that care available to many more patients. And for Susan, the patients are the most important part of the job.
"I just feel so fortunate that I've found this path despite it not being as widespread. I just love what I do. I think most medical professionals would say that's why they got into the profession, because they want to help people. This type of medicine allows me to do that."
Please share Susan's story with your friends, as we look forward to increasing education surrounding naturopathic medicine together.