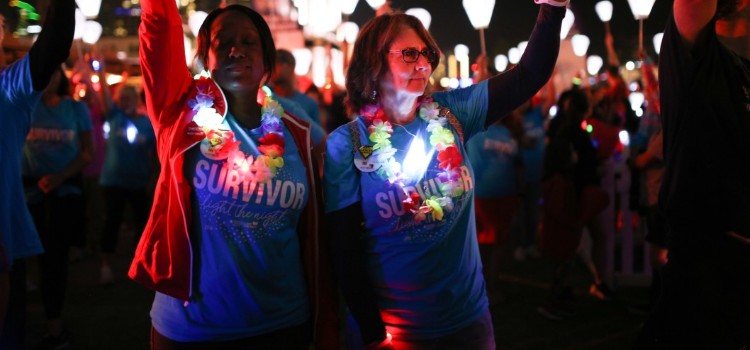 Dr. Amy Rothenberg
New England School of Homeopathy
A cancer diagnosis is one of the most dreaded experiences imaginable.
However, if that diagnosis is made, there are proactive holistic measures that can help support the patient prior to, during, and following cancer treatment. It is important to note that naturopathic medicine should be seen as a partner to conventional cancer treatment, not as a replacement.
Natural approaches to cancer treatment can support and amplify the effects of traditional chemotherapy and radiation. Additionally, naturopathic support can help prepare the individual for the battle by fortifying their immune system and healing properties before surgery ("prehab") and offer post-treatment support as well rehab.
Preoperative Support
Invasive surgery of any kind is traumatic to the body. When the surgery is related to cancer mitigation, extra care should be taken during the weeks preceding the operation to bolster overall health. The patient can prepare for the upcoming surgery by taking proactive steps to strengthen the immune system and improve post-operative healing.
Prehab steps might include:
Helping the patient with smoking cessation

Providing a plan for fortifying health throughout the cancer battle

Removing food allergies

Creating an anticancer diet plan

Controlling blood sugar levels

Zinc supplementation

Improving gut health with probiotics and fermented foods
One of the key benefits of these preparation efforts is an improved immune system function, which is important as the body works to expel abnormal cancer cells. Other immune function support might include vitamin D supplementation. Prior to surgery and chemo, vitamin D levels should be checked to ensure the patient's levels are in the normal to a mid-normal range. If not, a daily vitamin D supplement would be advisable to help boost the immune system.
Sleep quality is another area that can be addressed before surgery. Patients who are feeling anxious or apprehensive about their diagnosis and upcoming treatment may be struggling to get a good night's sleep. Better sleep quality is supported with lavender, certain amino acids, and lifestyle suggestions about how to achieve more restorative sleep.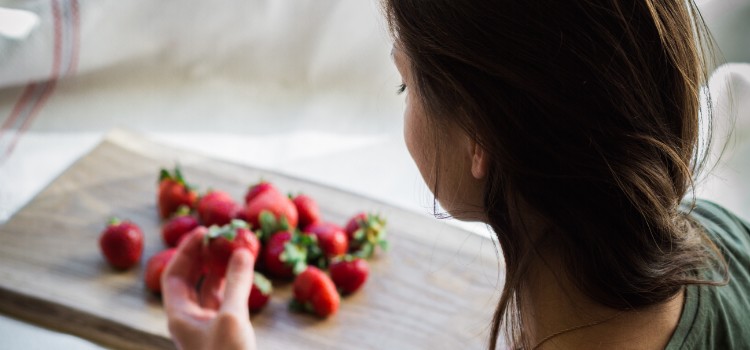 Nutritional Support for Fighting Cancer
Nutrition plays an essential role in supporting the cancer patient during the treatment phase as well. According to the American Cancer Society, cancer treatment can change the way your body metabolizes nutrients and tolerates foods. Although each person's nutritional needs will be unique, some of the foods that are encouraged for supporting the body through cancer treatment include:
Quality sources of proteins, such as fish, lean red meat, eggs, poultry, nuts, dried beans, peas, seeds, and low-fat dairy products

Fresh vegetables and fruits, especially cruciferous vegetables, Brussels sprouts, tomatoes, carrots, peas, green leafy vegetables, oranges, bananas, mango, strawberries, and avocado

Whole grains

Mushrooms, particularly the Coriolus and maitake varieties

Green tea
Things that cancer patients should avoid or minimize include sugars, processed foods, deep fried foods, alcohol intake, raw or undercooked foods, unpasteurized dairy products, high-fat or greasy foods.
Maximizing the Effects of Treatment
One goal of nutritional strategizing during cancer treatment involves the effort to increase cancer cell sensitivity to radiation and chemotherapy. The goal is to create an environment in the body that helps to destroy cancer cells that may still be floating around or to starve the cancer cells of a nutritional source. There are a variety of ways increased radiosensitivity can be accomplished, including:
Broccoli and other cruciferous vegetables

Berberine, an alkaloid found in goldenseal and Berberis aquifolium
In addition to the efforts to increase sensitivity to radiation therapy, the amino acid glutamine can be helpful in reducing the damage done to the tissue by radiation. Curcumin is another supplement utilized for protecting the skin during radiation treatment.
Although not recommended for everyone, doing a vegan fast of 500-800 calories for two days before chemo, the day of chemo, and the day following chemo deprives the cancer cells of the stream of nourishment they feed on. This vegan fasting will restrict the amino acid called methionine, which will in effect weaken any cancer cells present in the body. While the fasting is not appropriate for everyone, many do experience fewer side effects from chemotherapy, such as less nausea, fatigue, and overall physical discomfort.
Another strategy to maximize the effects of the radiation is to get the blood flowing by moving around for 30-40 minutes prior to a radiation treatment versus being sedentary. Simply strolling for that period before the treatment helps to boost circulation, which makes the cancer cells better absorb the radiation.
Rehabilitative Post-Treatment Cancer Care
Post-treatment naturopathic care is an essential part of the holistic picture of treating cancer. Reducing recurrence is the primary objective, and that can be aided by careful attention to diet, exercise, stress management, and supplementation.
Intermittent fasting focuses attention on when to eat as much as what to eat following cancer treatment. Fasting can take different forms, for example:
Eating freely five days per week, but restricting calories to 800 two days per week.

Fast for 3-4 days each month, restricting calories to 800 each of those days.

Eating all meals within an 8-10 hour period, then fasting for 14 hours overnight.
Other holistic therapies to enhance and restore health following cancer treatment might include acupuncture, intravenous therapies, botanical medicine, and homeopathy.


A naturopathic doctor can guide patients through all phases of cancer care, and become a partner in an integrated approach to treatment. This includes helping them boost their immune function, reduce inflammation, increase radiation sensitivity during treatment, improve sleep quality, restore physical health, and optimize overall wellbeing while battling cancer.