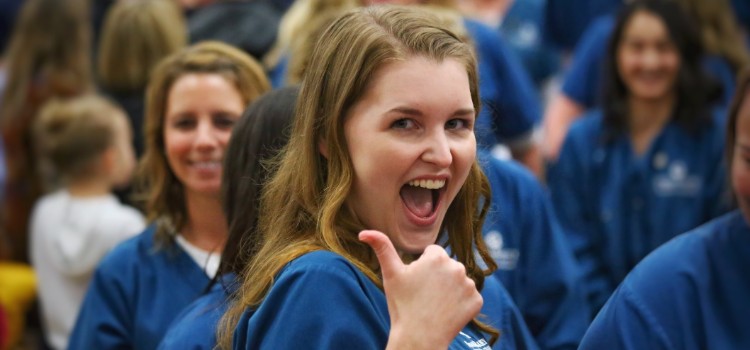 By Brandiann Cornell
For those in the functional medicine realm, trade shows are invaluable sources of information. There's no better way to bring yourself up to date on industry changes, learn about new products and forge relationships with like-minded individuals.
The key to getting the most out of functional medicine trade shows is to go in with an open mind and a plan of action. But what does that look like? How do you set yourself up for success? Take a look at our best tips for getting the most out of functional medicine trade shows.


Build Connections
The functional medicine stratosphere can be a lonely place, but it helps to have companions in your domain who are likely facing the same struggles you are. For this reason, it's in your best interest to seek out trade shows in time to connect with your peers.
Plenty of trade shows will have networking activities planned around their workshops. Morning nature walks, yoga stretches, or evening cocktails are great ways to build new connections within your field.
If you find yourself at an event that hasn't allotted time for socializing, don't be afraid to ask people to connect with you. If you're attending a class and find that you really connect with the person sitting next to you, ask to grab a coffee or a drink with them.
Remember that if you're feeling out of your element, it's likely that you're not the only one feeling that way. You're all there for the same reason. If you see an opportunity to step out of your comfort zone and connect with new people, don't be afraid to do so! Chances are, they're looking for the same thing.
This also creates a great opportunity to explore the local scene. Traveling alone can often result in wasted opportunities to explore a new city or town. If you've found someone else who's interested in checking things out, you're more likely to get the most out of your trip.
Don't forget that exhibitors want to get to know you as well! Most conferences are great about, including exhibitors in their social events. This is an invaluable opportunity to build relationships with representatives from your suppliers and experts in your field.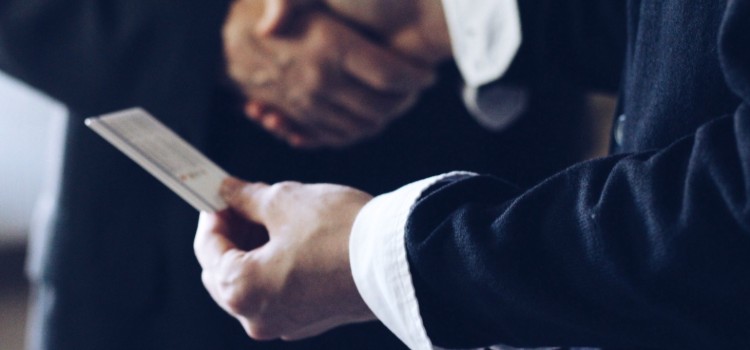 Check the Schedules
"If you fail to plan, you are planning to fail." We've all heard the famous Benjamin Franklin quote. Schedules for these conferences are usually posted well ahead of time, so make sure to sign up for events that interest you before they're fully booked. Some conferences will offer breakfasts or luncheons along with a guest speaker. Maximize your time and sign up for relevant topics while you take your meals.
But don't book yourself so full that you don't have the time to see anything while you're there. Plan to allow yourself enough time to explore the exhibit hall floor.
Also, be sure to check in advance to see who's exhibiting. If there are exhibitors that you already do business with, be sure to get in touch with your rep before the show and set an appointment to see them, or simply stop by their booth. This will enable you to learn if they have anything new going on and grab some free samples or swag.
This will also give you the opportunity to grab discounts, or special show offers they're running, so be sure to bring any orders you need to place with you. Some discounts are only available at the show, and you'll want to capitalize on that opportunity.
The most significant missed opportunity of trade show attendees is seeking out new exhibitors while overlooking the vendors they with whom they already do business.
Get on the Dance Card
Reach out to new companies before the show and take note of those who are most responsive. Being front and center will get you more time and attention from the exhibitors at these trade shows and ensure that you're leaving with all the information you need in your back pocket.
Put together a list of questions and get onto their dance card. Don't walk up to a new exhibitor and simply ask them to tell you about their company. It won't maximize your time or theirs, and you'll leave with only a vague overview without truly understanding how their product can answer your needs. If you come with specific questions, they'll be able to narrow down exactly what you're looking for much faster.
Bring a Pen and Paper
Keeping a notebook with you seems like a pretty basic piece of advice, but sometimes you need a gentle reminder to go back to the basics. There are plenty of note-taking apps that you can download onto your cellphone, as well. The important thing is to have a means of capturing vital information. Don't be afraid to take photos of products and literature that interest you. Brochures can easily get lost on your travels, but you likely won't lose the photo you took of it. You'll be taking in a lot of information at these trade shows, and note-taking and quick snapshots are the best ways to keep track of it all.
Have you made a connection or met up with a new rep that you want to remember? Ask for a selfie. It's a great way to remember the face of someone you're working with, and you'll be hard pressed to find someone who will say no. Some booths will even offer selfie stations as engaging ice breakers for new connections. Don't be afraid of looking silly—you're here to have fun! Take part in the games being offered, as they're a great way to break up the monotony of learning.
And don't forget: if you find a new vendor you like, tell them how you want to be contacted for follow-ups. Do you prefer phone or email? Let them know before you leave, so you can gain valuable product information after the trade show ends.
Leave Your Comfort Zone Behind
Getting the most out of functional medicine trade shows ultimately comes down to breaking out of your comfort zone. Be willing to take risks and open yourself up to forging new connections, both with your peers and your vendors. Get involved with the planned events and activities, even the silly ones taking place at the booths. And make sure to prepare yourself in advance. Checking schedules, planning your trajectory, and pre-booking events are vital to ensuring that you leave your conference carrying memories of a great experience.