How to Choose a Private Label Supplement Company
Apr 25, 2018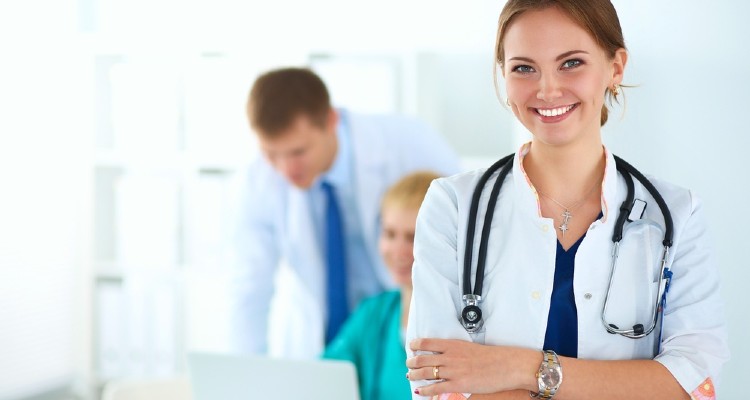 If you regularly supply your patients with generic brand supplements, it may be worthwhile to explore private labeling as a strategy.
Half the battle in supporting your own supplement line is establishing a trusted relationship with your patient, where they come to you for both care and product recommendations. Private labeling is an excellent opportunity to open a new revenue stream for your practice and deepen your relationship with patients.
In a previous post we discussed how to work with a private labeling partner. In this post, we share some tips for determining how to choose a private label supplement company.
Deciding to Launch Your Own Private Label Supplement Brand
Deciding whether or not to carry your own supplement line is a big decision for a physician or chiropractor. Luckily, you likely went through a similar process of self-evaluation when you decided to open your own practice.
You probably asked yourself: Is there a demand? Is that demand high enough to deliver a return on my investment? How do I begin?
One way to test your patients' appetite for supplements is to start offering a generic brand. There are some supplements that most integrative medicine clients already take, such as Vitamin D and probiotics. Start with those everyday staples and track how well they sell.
If you find that many of your patients are purchasing supplements from you, but not repeatedly, it's likely because they are looking for that brand elsewhere. They might be purchasing supplements on Amazon, or wherever they can find the same quality at the best price.
However, as their physician, you have a preexisting differentiator—trust. Your patients know you and trust you to guide their decisions when it comes to health. By putting your reputation behind a supplement, they'll begin to see you as the unique source for fulfilling their needs. This purchasing decision will shift from one driven by price to one driven by trust.
Choosing a Supplement Provider
As with any investment, it's important to weigh the cost against the potential return.
Inventory management can be tricky when you're starting to build a supplement market within your own clinic. If you've been selling generic brands, however, the data you collect from those sales can help inform the conversation you have with manufacturers when you begin your research.
Here are some questions to ask partners during your evaluation:
Am I ready to invest in my own line of supplements?
You want a provider who will be honest with you. Most companies that provide private labeling services are able to advise physicians on which products to begin with and whether they are ready to begin selling their own supplements.
Keep in mind that you'll be establishing a long-term partnership with the manufacturer, so it's important to establish transparent communication about the realities of your practice and its viability as a distributor for certain products up front. Don't let your ego guide your decision. If a company suggests you aren't ready to private label, ask them what it looks like to be ready and make that your next business goal.
How quickly are successful practices turning around inventory?
We've found that healthy practices are turning over their supply of any given product every 4-6 weeks. This is because they've established consistent business with clients who return monthly to repurchase their supply of nutraceuticals such as Vitamin D or a probiotic.
If a provider cites different statistics for their clients, it could be a sign that 1) they aren't a very good partner, or 2) their product isn't very good. As we discussed in a previous article, your partner should be prepared to help you with sell sheets and other materials to ensure the supplement is successful.
How do I evaluate a potential private labeler?
When evaluating a private label manufacturer, pay attention to the turnaround time on reorders. How quickly can you expect to see a new supply from the time you place the order?
You should also monitor label fees, or the amount the provider charges to create a label with your business' branding. Minimum shipment amounts are also important for physicians who don't want to sit on expiring inventory, so you should inquire about those before placing your order. Finally, look into liability insurance. It's a good investment for a growing brand.
Choosing to private label is a big commitment for you as a physician and your clinic.
If your practice isn't very busy, that's okay. It might not be the right time for you to launch your own supplement brand. Instead, focus on nurturing a relationship with your patients and advise them on what supplements to take. Once you've established rapport, you can begin exploring private labeling. Otherwise, you may be doing the hard work of recommending a product and sending your patients over to Amazon for a resupply.