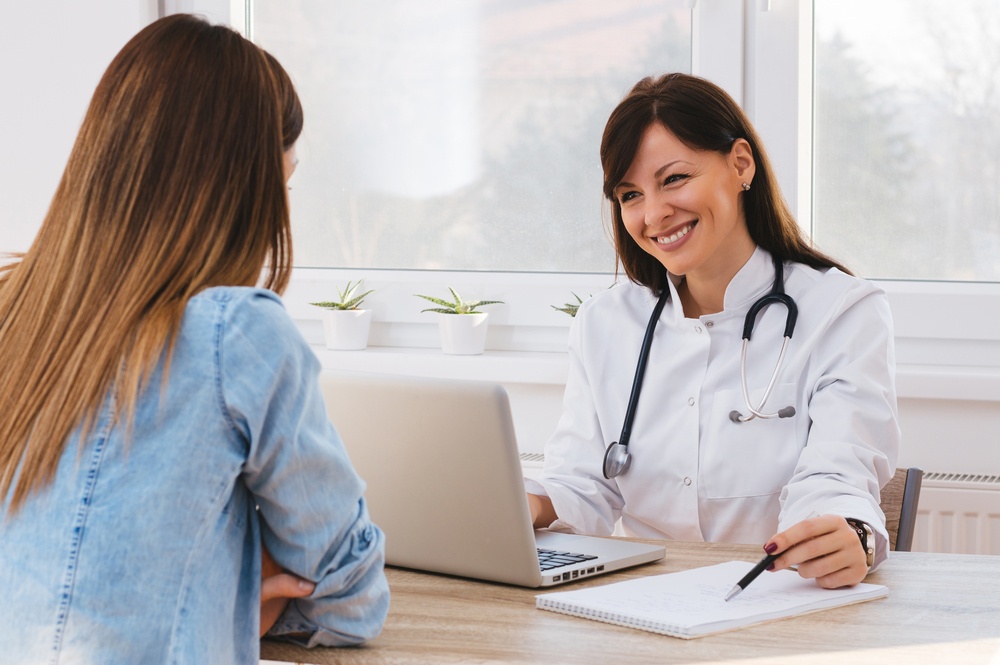 Naturopathic physicians and functional medicine practitioners are seeing an increase in first-time patients who have turned away from conventional care to pursue a different approach to health care.
The drive toward patient-centered care in medicine and the healthcare industry is not a surprising one, given the challenges and time constraints insurance companies put on face time between doctors and patients. This means functional medicine practitioners and naturopathic physicians are in a unique position to help more patients make lifestyle changes that lead to better health.
But what exactly do these patients look for in a functional medicine doctor? And how can you gear your patient care towards meeting those needs?
Naturopathic physician Dr. Annalisa Behling, who practices in Flint, Michigan, shares some insights on how physicians who offer individualized, patient-centered care can best serve their patients and encourage long-term compliance and wellness.
Make Time for a Comprehensive Initial Consult
Like many functional medicine practitioners, Dr. Behling spends one to two hours with a new patient the first time they meet. One of the most important things the physician can do during this consultation is listen closely and learn about who the patient is as a person.
"The medicine we practice is very individualized," says Dr. Behling. "We ask them to bring their supplements, their prescription medication, potentially a diet diary. We ask them how they sleep, what their energy is like, about their lifestyle, their career choice, and their stress levels." She calls this detailed information gathering the patient's "constitution."
A full picture of health concerns and lifestyle allows you to choose the best techniques for care and select the right labs and testing. And in turn, the patient feels they are heard and cared for by their new doctor. Strong listening skills and a good bedside manner will go a long way in developing a positive rapport with new patients.
Maintain a Working Relationship with the Patient's Previous Physician
Typically when someone is coming to a functional medicine practitioner for the first time, they're ready to try natural remedies, which may include a supplement, nutraceutical, or dietary change. They may also want to wean down from a prescription given to them by their last doctor. These are all choices the patient will have to make. Working with other physicians to determine whether or not to continue prescription use or develop an alternative that incorporates a natural supplement or nutraceutical is in your and your patient's best interest.
Familiarize Yourself with a Range of Diagnostic Tools and Labs
Dr. Behling recommends that naturopath physicians and functional medicine doctors do some research to gain solid knowledge of the different types of labs they'll work with and discover different opportunities for diagnostic tools in laboratory testing. This way, you'll be prepared to choose the right place for the right kind of test without having to scramble if you need to shift your focus in a different direction. And having an established relationship with a lab will keep results moving as quickly as possible.
Be Knowledgeable About the Supplement Industry
A working knowledge of the supplement industry and which products are considered high quality is critical for patient care. There are many ways to make supplements readily available to your patients. Putting a few of these opportunities in place will allow for a smooth flow of supplements from your practice to your patients. Having a medicinary right in your office, for example, makes this very easy to achieve. They can get what they need as they're walking out your door, and can get set up with the medicinary to have refills shipped to them when they run low. You'll write the script, and they'll be set up with email and texts that remind them they're running low. Make an effort to integrate the patient into this kind of preexisting platform where the refill system helps facilitate the patient's compliance over the long term.
Schedule Follow-Up Visits and Maintain Contact
Your follow-up visits will correlate with your patient's care plan, as well as with any lab results you may be awaiting. With some labs, turnaround may take two weeks, but with others turnaround times may stretch to four weeks. Stay in touch with your patient during this interval. When you do see them for follow-up visits, take some time to review any lab results and provide information you think may be helpful to them.
Every patient's story will vary. Take the time to hear them out, especially during an initial consult. The information they give you will often help you hone in on underlying issues that you can examine more deeply with the right lab work. Develop a strong bedside manner with your patients, and help make long-term compliance as easy as possible by having tools that facilitate refills and easy communication already in place.