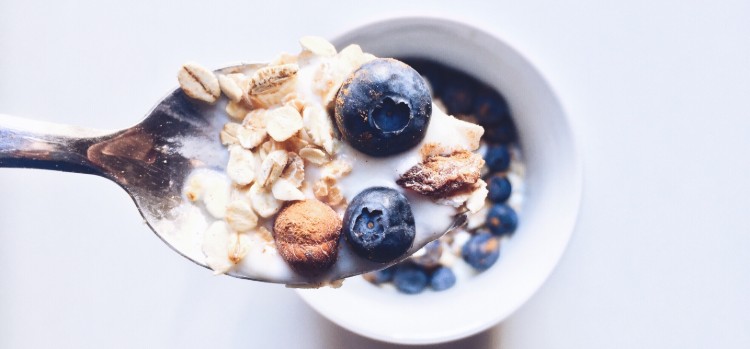 While it may not be possible to avoid taking nutrient-depleting medications, you should take into consideration how common drugs work against the body's natural ability to gather and process essential nutrients.
Drug-induced nutrient depletion may be the underlying cause of unpleasant symptoms. In fact, a lack of essential vitamins and minerals could be at the root of many illnesses.
What is Nutrient Depletion?
Even if you eat a balanced diet full of whole foods that provide your body with all the nutrients it needs to thrive, you can experience the adverse effects of drug-induced nutrient depletion. Common drugs prescribed by doctors to treat various medical conditions can create detrimental changes to how your body processes, absorbs and retains the vitamins and nutrients it needs most.
Common Situations Leading to Depletion
There are a couple of ways nutrient depletion occurs. Medications may block absorption of a nutrient partially or completely. So, even if you eat a balanced and nutrient-rich diet, you may not be able to ingest enough of the vitamin or mineral in question to maintain adequate levels. Certain medications cause the body to increase the excretion of the nutrient. If you don't replenish the supply, it could lead to depletion.
Some anti-psychotic drugs, steroids, and antidepressants cause metabolic syndrome or insulin resistance, causing the person taking the drug to experience blood sugar swings. To regulate big changes in blood sugar levels, the body craves the simple carbohydrates readily found in processed foods and sweets.. The addition of these unhealthy foods into a person's diet may contribute to nutrient depletion, as well.



Popular Drugs That Impact Nutrient Levels
Not all doctors are aware of the prevalence of medication-induced nutrient depletion among people who take certain drugs. Eventually, a lack of specific vitamins and minerals could cause side effects that may be mistaken for other health conditions.
People with life-threatening conditions and those who would like to follow their doctor's recommendations about taking medications known to cause nutrient depletion should be aware of how the drugs they take could impact essential nutrient levels.
Antibiotics
When antibiotics are prescribed as a treatment for bacterial infections, they cause the body to get rid of good gut bacteria as well as undesirable bacteria. This may result in a lack of thiamine, riboflavin, niacin, pyridoxine, folate, biotin, and vitamin K.
Additionally, these antibiotics may cause the following nutrient deficiencies:
Penicillins- Calcium

Fluoroquinolones- Calcium and iron

Aminoglycosides- Calcium, magnesium, and potassium
Antacids and acid-suppressing drugs
These drugs treat gastroesophageal reflux disease (GERD), peptic ulcers, and heartburn. Changing, neutralizing, or reducing stomach acid inhibits the body's ability to efficiently process and absorb many essential nutrients.
Antacids- Phosphate salts, thiamine, and calcium

Proton-pump inhibitors- blocks absorption of vitamin B12 and magnesium

H2 antagonists- Vitamin B12, folic acid, iron, zinc, and calcium
Antidepressants
Used in the treatment of anxiety, depression, eating disorders, and obsessive-compulsive disorder, Selective Serotonin Reuptake Inhibitors (SSRIs) can cause changes in appetite and cravings. Antidepressants have been shown to cause folic acid depletion, as well.
Blood pressure lowering drugs
Anti-hypertensives work against the body's ability to absorb and retain nutrients in a number of ways.
ACE Inhibitors- Zinc

Beta-blockers- Coenzyme Q10 and melatonin

Angiotensin Receptor Blockers (ARBs)- Zinc, potassium, and magnesium

Loop diuretics- Potassium, magnesium, zinc, and calcium
Cholesterol-lowering drugs
Statins reduce the enzyme HMG CoA reductase when used for the treatment of high cholesterol. This enzyme is critical for the synthesis of Coenzyme Q10. It's important to take a high-quality Coenzyme Q10 supplement to avoid common deficiency symptoms like muscle pain, mood swings, irritability, and even heart failure.
This isn't a complete list of every drug that could cause nutrient depletion. Other medications, such as corticosteroids, hormone replacement therapy (HRT), and birth control pills also cause problems with the way the body process and stores vitamins and minerals.
Supplements that Improve Nutrient Depletion
People who take prescription drugs should discuss any symptoms they feel may be related to drug-induced nutrient depletion. In many cases, a doctor can administer a blood test that can positively identify a nutrient deficiency.
To ensure the body is receiving the nutrients it needs, even if you regularly taking prescription drugs, it's a good idea to start by supplementing with a high-quality CoQ10. A lack of this nutrient could cause heart problems and mood disturbances, so it's important to check these levels and prioritize this supplement if they are low.
Many drugs deplete the body of an array of B vitamins as well as vitamin D, which are essential for optimal health. Making sure that Vitamin B and D levels are sufficient, along with omega-3 fatty acids can help counteract some of the effects of drug-induced nutrient depletion.


There is a wide range of supplements that patients can take for nutrient depletion, but understanding which nutrients typically get targeted by specific prescription drugs is the best place to start for determining a proper supplement regimen.