Diet and Exercise: The Duo We Love to Hate in 2 parts
Part 1: Get off the couch
By Karen Sturtevant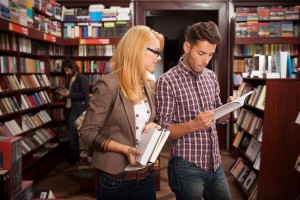 Take a stroll down the wellness section of your local bookstore and plan to be overwhelmed at the myriad of titles on diet and exercise. What's your diet pleasure: Low Carb, High Protein, No Fat, Low Fat, All Fat, Everything Green, Meat-Based, Plant-Based, Bikini Beach Ready, or the Cabbage Soup Diet? What about exercise? Are you a runner, a power walker, Zumba dancer, ab cruncher, volleyball player or consider exercise something you'll think about tomorrow. It's no wonder that we're confused about what's best for our bodies and brains.
The Benefits of Exercise:
Children are always on the move. Running with their little legs, we appreciate their energy and wish they would share just a little bit with us. Their growing bodies are in movement all day. As we age, our metabolism slows and we must find ways to include physical activity, especially true for office dwellers. If only we had the effortless bounce at age 40 that we had age 4.
Let's make the assumption that we agree that exercise is advantageous. My co-workers and I live in cubicles during the day. We're mindful that when it's time for breaks, getting outside for a brisk walk does us wonders. The super energetic zoom over to the gym for a group workout during lunch. The benefits of exercise range from improved mood, increased immune system, decreased risk of disease, better weight management and a general sense of well-being. Depression and anxiety symptoms can be lessened with the addition of exercise.
Not only is sweatin' to the oldies good for our bodies, it's great for our brains. Exercise causes our brains to release the feel good hormones dopamine and norepinephrine. You've heard of a runners' high? We can thank our happy hormones for it!
If you're not a marathon runner, no worries. There is an exercise program just for you – really! Studies have found that working out with a buddy increases the odds of sticking to a program. Enlist you BFF and make a commitment. A simple 15 minute walk not only burns calories, but boosts moods and increases concentration.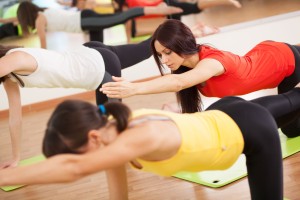 Take advantage of your choices!
There are so many different ways to exercise these days. Zumba provides an amazing interval based cardio work out that dances the calories away. Find the right enthusiastic instructor and you may dance your way to fitness for a long time.
Body Pump offers high rep, light weight cardio with weights designed to condition lean muscles -- also set to a backdrop of inspiring and rocking music.
Looking for something less cardio oriented? Pilates works on your core, while Barre Sculpt gives you a dancer's workout that your muscles will feel for days. Bikram Yoga stretches your muscles and improves flexibility at temperatures over 100 degrees.
Group classes not your thing?
Mountain biking can be done solo or with friends. Hiking, climbing and bouldering are great ways to be outside building stamina and strength, and you can include as many or few people as you wish. Even if golf is your thing, put aside the cart (save yourself some money on the cart fee) and walk that course. Your game may improve, your focus definitely will and your muscles will remind you the next day that even golf can be a workout. It is estimated that walking 18 holes burns roughly 1400 calories!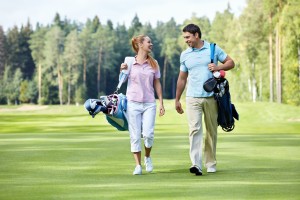 Try different things: power walking, a group exercise, yoga. You may find something you enjoy that surprises you. Did you find the perfect exercise fit for you? Tell us about it on Facebook.