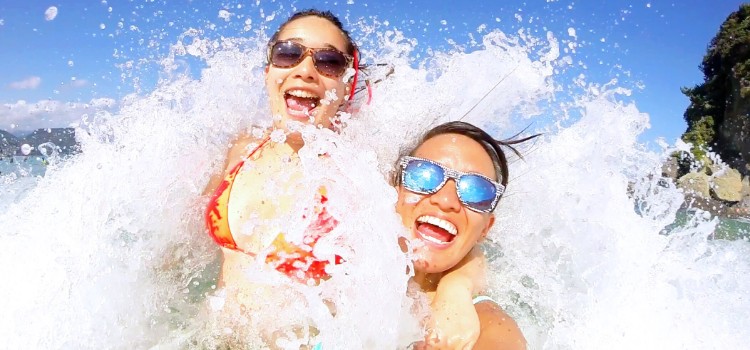 If there is one specific supplement that should play a vital role in everyone's daily health routine, it's fish oil.
Fish oil is the most popular natural supplement consumed in the U.S. According to the National Center for Complementary and Integrative Health. Nearly 19 million adults used these products in 2012 to enhance physical wellness.
But are all fish oils created equal? As with any nutritional supplement, there is a diverse range of quality represented among fish oil products in the marketplace. So who or what sets the standards for ensuring purity and quality? Understanding this allows practitioners to gauge the quality of each brand and thereby seek out those that adhere to the highest industry standards
Why Quality Matters in a Fish Oil
Containing essential omega-3 fatty acids, the multiple benefits derived from a daily dose of fish oil are impressive indeed. These health benefits could potentially:
Reduce heart disease, improving heart health

Increase levels of HDL, the good cholesterol

Lower triglycerides

Reduce heart arrhythmias

Improve brain health

Improve skin health

Support a healthy inflammatory response

Reduce joint pain and stiffness

Reduce the risk of age-related macular degeneration

Support mental health
But with so many fish oil products available, it can be challenging to sift through them all to locate the purest, most reliable fish oils to recommend or prescribe to patients. Practitioners should keep three considerations in mind when attempting to source the highest grade of fish oils for their practice. These include considering the actual content of the fish oil supplement, the processing, and purity of the fish oil, and the freshness and stability of the product.
Content: In a recent study of thirty different fish oil products, it was found that approximately 20% of them were inaccurately labeled for the stated EPA and DHA levels. To ensure that a fish oil product's label claims are accurate, look for those with a Current Good Manufacturing Practices (CGMP) certification. The CGMP regulations, enforced by the FDA, helps assure consumers that the supplement will contain what is stated on the label.
The preferred sources of fish oil are those derived from small fish, such as anchovies and mackerel. Smaller species are preferred because larger fish, such as tuna, have very high levels of mercury or other heavy metals. Also, when considering content, pay attention to the ratio of DHA to EPA, as this will determine its clinical use. Generally, when supplementing for cardiovascular health, a 2:1 ratio of omega-3 fatty acids should be 400mg EPA and 200mg DHA. When targeting brain health, the quantity should be 400mg DHA and 200mg EPA.
Contamination: Clinical studies have been analyzing the persistent organic pollutants (POPs) present in fish and fish oils. Contaminants, including traces of organochlorine pesticides, heavy metals, and polychlorinated biphenyls (PCBs), have been detected during studies of unmodified fish oil. This awareness guides practitioners towards sourcing safe, pharmaceutical grade, and toxin-free products.
The International Fish Oil Standards (IFOS) program maintains a database of downloadable reports describing the purification process of the fish oils and the purity level, making the IFOS seal an important consideration when purchasing fish oil products. The distillation process purifies the product, eliminates toxins, and produces a product with less "repeat," or that fishy aftertaste. The IFOS provides certification via a third-party audit that verifies the product has been processed correctly to eliminate toxins.
Freshness: Fish oil is naturally prone to spoiling. If the product has not been properly handled and stored during manufacturing it can become rancid. The IFOS program's rigorous standards include tracking how the product is stored, testing the facility for pathogens, and testing the fish oil by batch to ensure that the product is stable, fresh, and safe for consumption.
A correctly manufactured batch of fish oil will expire 90 days after it is opened, but sooner when not stored correctly. Heat will accelerate the spoilage of fish oils, so it should be stored in a cool, dry location. Also, should have a clear label with the date of the manufacture and the projected expiration date.